A Break Down Of Kendrick Lamar's Amazing Dance Moves In His 'i' Video
5 November 2014, 14:55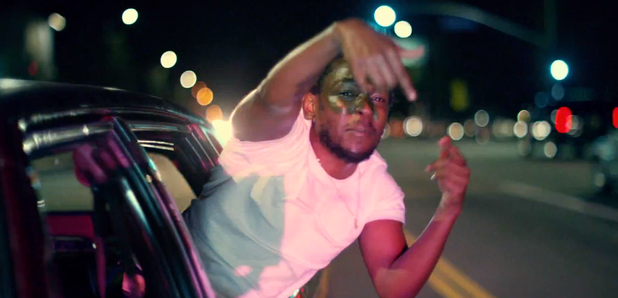 Let us slow it down for you.
If you haven't seen Kendrick Lamar's amazing new music video for his latest single 'i,' stop what you're doing right now and click here.
The funky new video sees K.Dot drop some moves that no one knew he had in him, so if it all went a little too fast for you, allow us to break down what went on with some brilliant Kendrick gifs.
First K. Dot had to chill and get his hair done in preparation for what was to come.
(Via tumblr.com/born-hip-hoper)
Because then Kendrick went on the wildest drive ever.
(Via Tumblr.com/elevatedbrains)
Pretty soon it all got too much for him.
(via www.tumblr.com/livin-hip-hop)
But then K. Dot was on his feet and he had a one man audience.
(via Tumblr.com/northgang)
Don't think that he can't move those arms too.
(via Tumblr.com/bvsedjesus)
Kendrick just dances through life. Kendrick's walk is basically a dance.
(via tumblr.com/incoherence)
He dances alone.
(Via tumblr.com/punchingart)
He dances in crowds.
(Via Tumblr.com/mtvnews)
Kendrick is the new king of dancing.