Katy B Announces New Album 'Little Red' Tracklisting, Unveils Artwork
14 December 2013, 01:48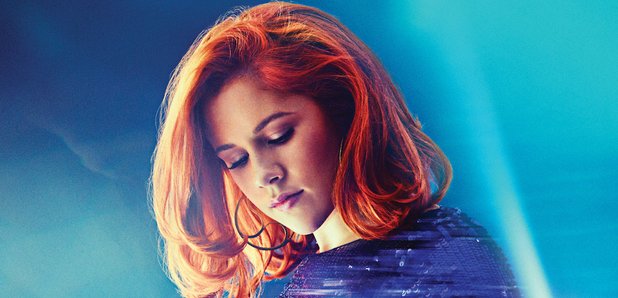 Featuring collaborations from Sampha and Jessie Ware, here's all the information you need about the follow up album to 'On A Mission'.
Katy B has finally announced details around her forthcoming album 'Little Red,' including that it is scheduled for release on February 3rd 2014.
The tracklisting has revealed that 'Little Red' will feature 12 songs, including the already popular 5AM, collaborations with Sampha and 'Running' singer Jessie Ware - on a track titled 'Aaliyah,' plus her most recent single, the anthemic electronic ballad 'Crying For No Reason'.
The 24-year-old says we can expect a different sound from her 2012 album, claiming that 'On A Mission' has "a certain innocence about it," whereas we can expect "a bit more experience" from Little Red.
Listen to Katy B 'Crying For No Reason' Below:
'Little Red' full tracklisting:
01. Next Thing
02. 5 AM
03. Aaliyah feat. Jessie Ware
04. Crying For No Reason
05. I Like You
06. All My Lovin'
07. Tumbling Down
08. Everything
09. Play feat. Sampha
10. Sapphire Blue
11. Emotions
12. Still