Is Kanye West Working With Will Ferrell To Create His Biopic?
15 November 2016, 12:13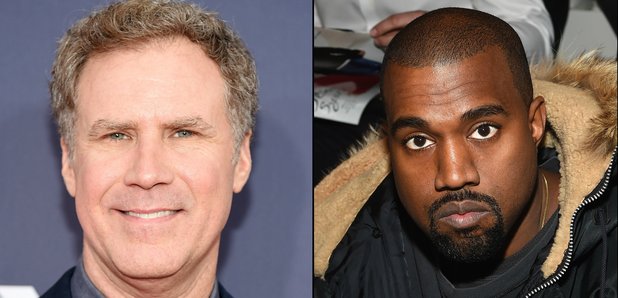 Yeezy described the comedian as one of his "personal gods".
Kanye West is in talks with Will Ferrell to turn his life into a movie, reports claim.
According to The Mirror, a friend of the 39-year-old rapper spoke to the Daily Star about the possible movie venture.
"He has been thinking about this this for a long, long time and he has been trading ideas with Will," says the source.
"Rather than take himself too seriously, he feels it has to be a comedy and not a preachy film."
Yeezy has always been vocal about his admiration for Ferrell's work.
The rapper previously described him as one of his 'personal gods', and expressed his desire for the comedian to play him in 'The Kanye West Story'.
He also tweeted a public message to Will, thanking him for the "years of joy" he provided the rapper with through his work.
I just want to thank Will Ferrell for the years of joy he has brought into my life with amazing comedy

— KANYE WEST (@kanyewest) February 27, 2016
Kanye has also previously likened himself to Ferrell's character 'Buddy' in 2003's iconic movie 'Elf'.
Director Adam McKay, a longtime collaborator of Ferrell's, has expressed an interest in working on the project, according to reports.
If the movie comes to fruition, it will be the second time that the two creatives have worked together - Kanye made a cameo appearance in 2013's 'Anchorman 2' alongside Farrell.
Who else is excited for the (unconfirmed) 'Kanye West Story'?