Watch: Kanye West And Kim Kardashian Cry Tears In New 'Wolves' Video
29 July 2016, 23:25 | Updated: 29 July 2016, 23:26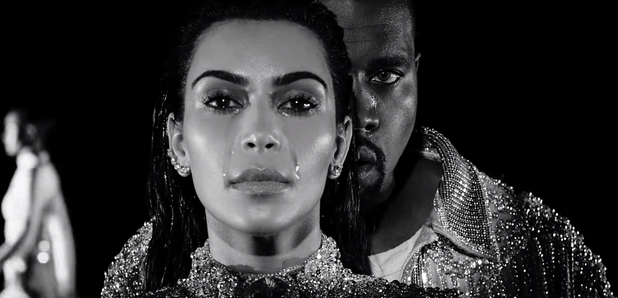 Watch the full video.
Kanye West has unveiled the arty new video for his 'The Life Of Pablo' song 'Wolves.'
The black and white production features a range of models, including Jourdan Dun, Cindy Crawford and Joan Smalls, shedding tears on a high-end catwalk as Kanye West performs the song around them.
Also featuring in the video are the track's original collaborators Sia and Vic Mensa, plus keep your eyes peeled for a brief appearance from Kylie Jenner.
The stars of the video though are of course Kanye and Kim, who sport their 2016 Balmain Met Gala outfits as the tears flow.
Kim and Kanye gave a hilarious interview with Harper's Bazaar earlier this week, giving an interesting answer when they were asked what their favourite Taylor Swift song is.