Watch The Official Video For Kanye West's 'Famous'
28 April 2016, 11:26 | Updated: 28 April 2016, 11:29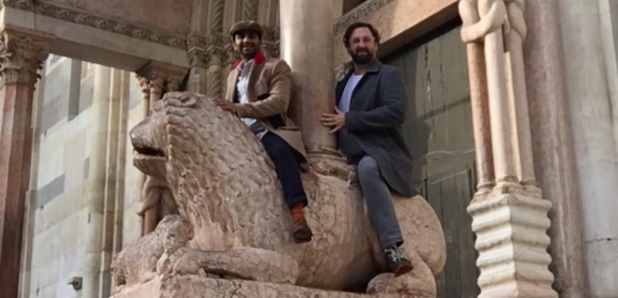 Yeezy has picked a spoof to be the official video.
Kanye West has chosen a spoof video by comedians Aziz Ansari and Eric Wareheim, to be the official visual for his song 'Famous'.
The funny clip was shot by Ansari and Wareheim as they filmed a new season of their Netflix series 'Master Of None' in Italy.
"Eric [Wareheim] uploaded it on his own YouTube channel with the help of JASH, a comedy collective that he helped found, when Kanye agreed to have it be the official music video for the song," said a representative.
Watch the wacky video below:
Kanye made a similar move with the official video for his song 'All Day' – choosing to use footage of his performance at the BRITs instead of shooting his own.
Meanwhile, Yeezy was recently in Scotland reportedly shooting a video for his song 'Waves', taken from his recent album 'The Life Of Pablo'.