Rumoured Tracklist For Kanye West's New Album 'Turbo Grafx 16' Emerges Online
9 December 2016, 11:09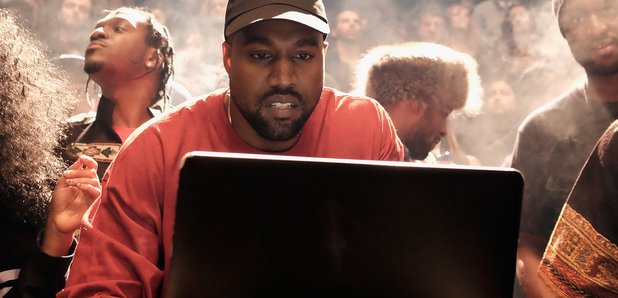 Video snippets have also surfaced.
An image containing the possible tracklist for Kanye West's upcoming album 'Turbo Grafx 16' has been leaked online.
The photo shows a notepad containing the names of various video games, which some fans are suggesting looks suspiciously like an album tracklist.
Could this list of video games from @PeteRock'S IG be a tracklist or a samples list for Kanye West's Turbo Grafx 16 ? #TG16 #Reach pic.twitter.com/zNv2cDdbMa

— KanyeToThe (@KanyeToThe) December 8, 2016
The photo was originally posted by Pete Rock, the producer with whom Kanye has been working with in the studio.
Interestingly, the original tracklist for 'The Life Of Pablo', surfaced in similar circumstances.
Rock also posted a series of videos on his Instagram, teasing snippets of the material that he and Ye have reportedly been working on.
TMZ recently reported that West has set up a studio in his Bel-Air mansion and is already working on his new album, despite only recently being released from hospital.
My next album is titled "Turbo Grafx 16" as of now…

— KANYE WEST (@kanyewest) February 27, 2016
The rapper recently made his first public appearance since his admission to UCLA Medical Centre last month.
West was seen visiting an art installation in West Hollywood, California, whilst debuting a new peroxide blonde hairstyle.
Rumours are still circulating as to what caused Ye's mental breakdown after he was admitted for 'extreme exhaustion and sleep deprivation'.
In related news, the rapper has received 8 nominations for the 2017 Grammy Awards.