Here's The Real Story Behind Kanye West's Stolen Sex Tape...
20 December 2016, 12:26 | Updated: 20 December 2016, 12:29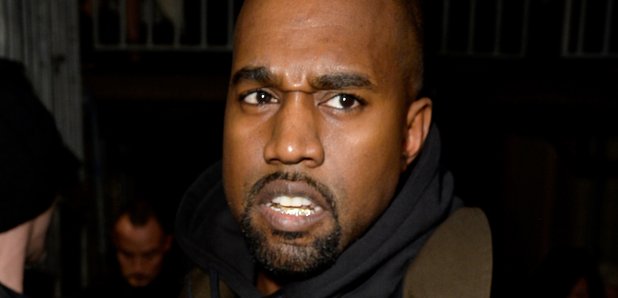 You won't believe this.
Kanye West paid $250,000 to get his own sex tape back from a stolen laptop, reports claim.
According to the rapper's cousin, Laurence Franklin, the incident led to West cutting himself off from his family and becoming completely disconnected - ultimately leading to his breakdown.
"I was at my aunt's house when the family member who had the laptop called me, a friend of his, and my uncle to the kitchen where he opened the laptop to show a video of Kanye in clear view having sex with a fair-skinned black woman," Franklin explained to the Daily Mail.
"The family member knew what he had was gold, and later called an old friend of his that was an attorney."
Franklin claims that Kanye had gifted the laptop to a family member, before a different family member stole it from them.
The tape was supposedly discovered in late 2012, which is the same year that 'Ye and his now-wife Kim Kardashian began dating.
"Eventually the family member agreed to give Kanye the laptop for a large amount of money - more than $250,000, and ensure there were no other copies.
"The family member got this money and started to buy himself a lifestyle he dreamed about,"
"This did make Kanye upset, but it was all kept quiet. It caused a huge rift in our family."
Franklin claims Kanye then 'stopped trusting people', adding:
"At the end of the day if a member of your family had taken you for a quarter of a million dollars - so they can complete their own ambitions - who can you trust within your circle?"
Technically, this isn't the first time we've heard about the sex tape scandal.
In Kanye's song 'Real Friends', taken from his latest album 'Life Of Pablo', the rapper clearly references the situation:
"I had a cousin that stole my laptop that I was f******' bitches on / Paid that nigga 250 thousand just to get it from him."
He also seems to reference a cousin in 'No More Parties In LA':
"And as far as real friends, tell all my cousins I love 'em / Even the one that stole the laptop, you dirty motherf*****."
Read the rest of Franklin Lawrence's story here.