Rick Ross Claims Kanye West FAKED His Mental Breakdown - WATCH
15 December 2016, 10:19 | Updated: 15 December 2016, 10:30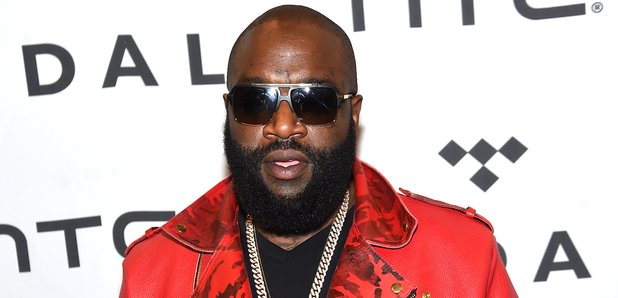 'He played y'all!'
Rick Ross has claimed that Kanye West fooled everyone with his mental breakdown, which saw him hospitalised for eight days in November.
Ross was appearing at an event in New York on Monday when someone in the crowd filmed him voicing his bold statement.
"One time for Yeezy. My homie's a genius," said the rapper.
"And for everybody who thought he was wigging out, he played y'all n***as."
Watch the full video below:
@therealmikedean @RickRoss pic.twitter.com/rwKl5GDrUT

— Jaleel (@jay_knightt) December 12, 2016
Rick Ross is a frequent collaborator of Kanye's, working with Yeezy several times in the past and, more recently, remixing his smash hit 'Famous'.
Kanye is yet to respond to Ross's comments. However, recent events suggest he may have something - or someone - else on his mind.
The rapper met up with President Elect Donald Trump this week to 'discuss multicultural issues.'
'Ye was seen entering Trump Towers, and later taking pictures alongside the soon-to-be President.
Kanye was booed off stage at a recent concert in California during his currently-cancelled Saint Pablo Tour after declaring his support for Mr Trump.