Will Kanye West Be Performing At Trump's Inauguration?
13 December 2016, 15:33 | Updated: 13 December 2016, 16:00
Rapper was seen entering Trump Tower earlier today.
Kanye West arrived at Trump Tower in New York earlier today, reportedly to meet the President Elect himself.
The rapper was silent as he entered the building with a small entourage, shortly after being spotted in New York just hours before.
Omg, KANYE is at TRUMP TOWER right now pic.twitter.com/uFtVgbRgRz

— Steve Kopack (@SteveKopack) December 13, 2016
He soon emerged and was pictured with Trump inside the tower.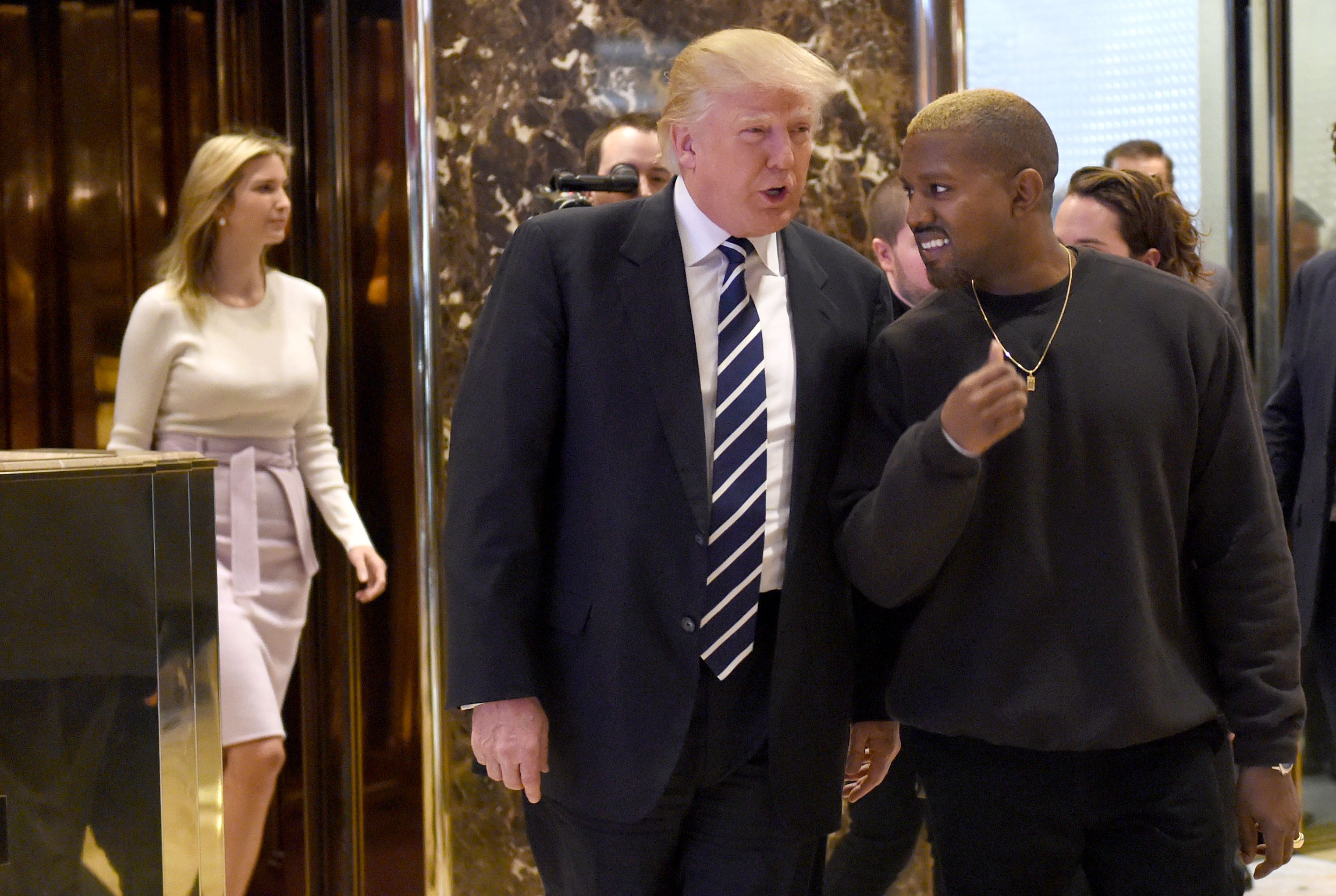 The pair faced the press after their mysterious meeting, and Kanye was asked whether he would be performing at Trump's inauguration.
Interestingly, Kanye swerved the question completely and remained silent, finally exclaiming he only wanted to 'take a picture.'
"We've been friends for a long time," Donald Trump says as he stands next to Kanye West. https://t.co/OqlbFsDJBY

— New Day (@NewDay) December 13, 2016
Kanye was booed off stage at a recent concert in California during his currently-cancelled Saint Pablo Tour after declaring his support for Mr Trump.
And although West added that he didn't actually vote in the election, the admission sparked rumours of a budding friendship between the pair.
Ye also iconically shared his desire to run for President Of The United States in the 2020 election at this year's VMA's ceremony.
What could Yeezy be speaking to the President Elect about? Will they be discussing political or financial issues? The fact that they might be running against each either in four years time?
Or, in the nearer future, will Kanye West perhaps be performing at Trump's Inauguration next year?
Only time will tell.