Missguided Accused Of Selling Kanye West Yeezy Season 6 "Knock-Offs"
2 February 2018, 13:49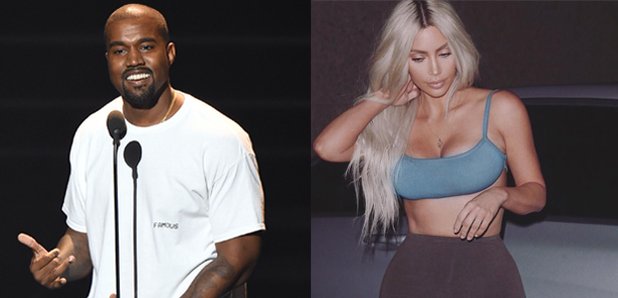 Do the two clothing lines look similar?
Misguided are being accused of ripping off Kanye West's new Yeezy Season 6 fashion line.
The rapper's collection, which was teased on Instagram via Kim Kardashian and a series of 'clones', has already been replicated by Missguided – who appear to have made their own more affordable version.
Although the fashion brand's new collection doesn't mention Kanye West or Yeezy, their new range called "The New Essentials: Season 1" has lots of striking similarities.
Described as "neutral pallets in modern, oversized shapes", the collection includes crop tops, cycling shorts and jackets.
"Cycling shorts overtake leggings this year as the go to comfy cool pieces that every wardrobe needs, and FYI the bandeau top is back. Hit refresh, this is everything your wardrobe needs," reads their website.
BELIEVE THE HYPE Coming tomorrow. The New Essentials: Season 1. pic.twitter.com/9wQOvoi9Uh

— Missguided (@Missguided) 31 January 2018
However fans are debating over the comparisons, with some people claiming it is a cheap knock-off of Kanye's latest clothing line.
Missguided knock off yeezy season is hilarious! How can you get the fit so wrong on a pair of trackies, cycle shorts and a crop top ridiculous

— Heather (@hmaclean_x) 31 January 2018
When @Missguided create Yeezy for the poor. Looks absolutely terrible. pic.twitter.com/gSpHp99kC5

— Ruby Maxwell (@ImRubyMaxwell) 31 January 2018
@Missguided literally stealing designs from Yeezy Season 6 even the model is styled like Kim K. What an absolute shambles. pic.twitter.com/0sm3V4xati

— Charlotte Smith (@t_illy92) 31 January 2018
Oh, Missguided...Yeezy knock offs? Nice try but this looks so cheap pic.twitter.com/splyeMoGZc

— Aoife Power (@AoifsP) 31 January 2018
Gwan @Missguided with the Yeezy rip off pic.twitter.com/ga9jmHJ7Lb

— (@MissJRozay) 2 February 2018
I know it's embarrassing but I would be lying if I said I hadn't purchased the Missguided knock off of Kim K yeezy wardrobe, and I would also be lying if I said I hadn't just tried it on and think it looks fitttt no shame

— Jasmine (@jasfancourt) 2 February 2018
The Missguided knock off Yeezy is actually super cute. I want.

— toya (@TJF_x) 1 February 2018
Big up to @Missguided for releasing an affordable line very similar to Yeezy season 6 Not everyone can afford hundreds for one item of clothing.. https://t.co/uFL4DPIrQr

— Em Moore (@embfmoore) 1 February 2018
Kanye West is yet to respond.