Kanye West's "Ugly" New Foam Yeezys Trolled With Crocs Comparisons
13 September 2019, 16:40 | Updated: 13 September 2019, 16:47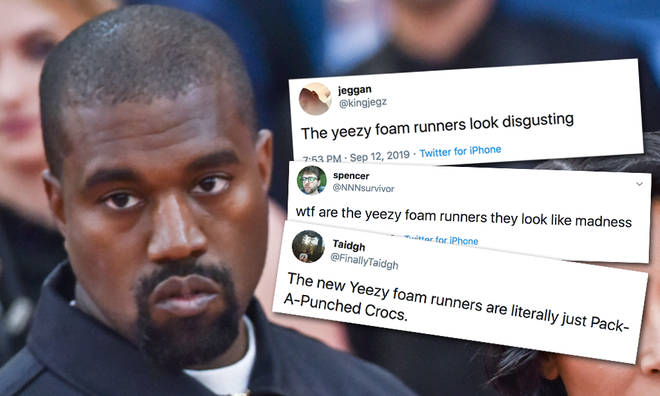 Yeezy fans have been shocked by the newly revealed designs which have been compared to Crocs.
When it comes to Yeezys - people either love them or hate them. The unique design of Kanye West's much-hyped shoes have always split opinions, but none have ever shocked people like these new Yeezy Foam Runners.
Revealed on social media in a press image which featured two models riding a motorbike, the Yeezy Foam Runners feature a number of holes throughout the upper of the shoe which has earned them a big comparison with Crocs.
With a rumoured release date of 2020, there's bound to be plenty more talk around the latest addition to the Yeezy catalogue before then and there's already a generous amount of memes with some strong opinions about the new shoe.
The overall reaction to the new Yeezy Foam Runner has been that of confusion and social media was full of people questioning what exactly Kanye was thinking with the latest design...
So what are your thoughts on Kanye West's new Yeezy Foam Runner? Are you planning on running to the shop to grab a pair before the sell out or are you questioning the sanity of anyone who even thinks they look 'ok'?
Let us know on Twitter!
> Download Our Free App For All The Latest Music News!