Kanye West Explains Wiz Khalifa Twitter Feud, Says Amber Rose & Kim Kardashian Selfie Is Real
4 February 2016, 16:52 | Updated: 4 February 2016, 16:56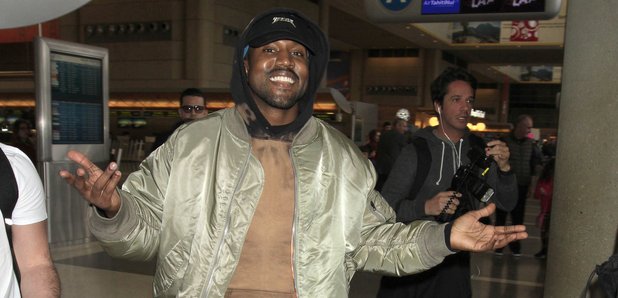 He also addresses Drake's "pool" lyric.
Kanye West has explained his recent Twitter outburst at Wiz Khalifa and Amber Rose in a new interview with US radio personality Big Boy.
Speaking about the resolved beef, he said: "The people who felt a way about the kids comment, I didn't mean it in a harmful way.
"I just saw my wife's initials and reacted because that's my family… that's the mother of my kids and I'm 'Ye."
He also discussed THAT recent selfie between his wife Kim Kardashian and Wiz Khalifa's ex-fiancee Amber Rose.
"That is a real picture. They were at Kris [Jenner]'s house," he said.
Listen to Kanye discuss a range of topics in the full interview below:

Yeezy also revealed that he still hasn't decided on the name of his forthcoming album.
He said that he recently asked Kim Kardashian to post a Twitter poll asking fans to decide what title they liked best, to help him with the decision.
Previous titles for the highly-anticipated album include 'So Help Me God', 'SWISH' and 'WAVES'.
Kanye's new album is set for release on 11th February.