Kanye West Plays Wireless Festival, Includes 15-Minute Speech About Dreams
5 July 2014, 10:21 | Updated: 5 July 2014, 11:41
Yeezy performed a hit-filled set in Finsbury Park, including a long rant from the main stage.
Kanye West headlined the first night of Wireless Festival in London last night (4th July), delivering a massive hit-filled set that included a 12-minute rant about the rapper's recent coverage in the media.
Kanye took to the Finsbury Park stage around 9pm and performed songs from all of his albums, including the recent 'Yeezus'.
Watch Kanye performing 'All Of The Lights': (Warning: these videos contain strong language that some people may find offensive.)
But it was the rapper's speech that has grabbed the headlines.
Midway through his performance of 'Runaway', West addressed recent reports about his life and career, and told people they needed to follow their dreams.
You can watch the full thing about, but here are some highlights from what he said. (Warning: these videos contain strong language that some people may find offensive.)
Talking about his recent TV interviews, West said he wasn't an angry person.
"I know y'all might have seen some of my interviews and seen me on TV, but what I was saying the whole time was... I'm not particularly angry, but what I'm saying is they're taking the idea of celebrity and trying to make me seem like I was stupid or something."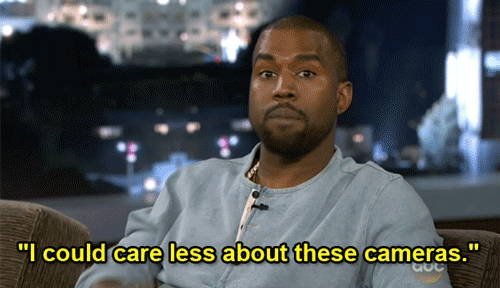 (via Giphy)
Kanye on his relationship with brands.
"When I take these meetings and s**t, people talk to you like you're stupid or something, and then you look back and say you know... I'm not gonna call no names. I'm not gonna mention Nike or nothing like that. But if you're a creative and you want to create and you just want to create more, that's exactly what I've been fighting for. For me to be talking about Louis Vuitton or the Gucci Group... I'm not dissing [them]. I'm just saying don't discriminate against me because I'm a black man or because I'm a celebrity to tell me that I cannot create and not feel. That's why I got this f**king mask on because I ain't worry about saving face. F**k my face. Now they finally got a headline."
Kanye on his dreams and marriage to Kim Karadashian.
"I was arguing with my friend Spike Jonze in the car because he said, 'Kanye, what you need to say is that you're gonna try, you're gonna try to fight them down, don't just say you're gonna do it.' And I said I am gonna do it. I told Kim seven years ago, that I was gonna marry you. I didn't say I was gonna try."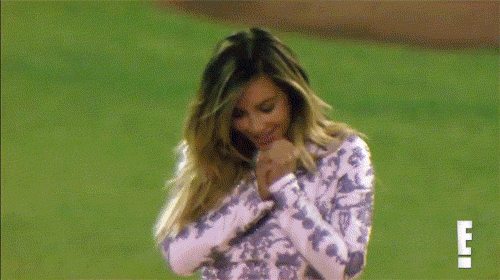 (via Giphy)
Kanye on never giving up and being awesome.
"All this sh*t that you heard me talking about, I'm gonna come and back all that sh*t up. I just want to make something awesome. I just want to be awesome and I want to hang around my awesome friends and change the f*cking world, and that's exactly what I plan to do. If you plan to do the same but your hands in the air right now."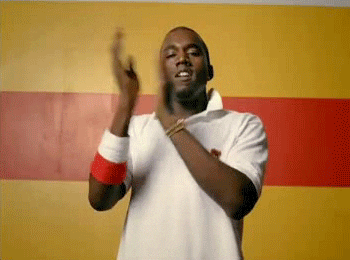 (via Giphy)