Where Is Kanye West? 10 Times The Rapper Has Been Spotted Since His Breakdown
9 February 2018, 17:17 | Updated: 9 February 2018, 17:19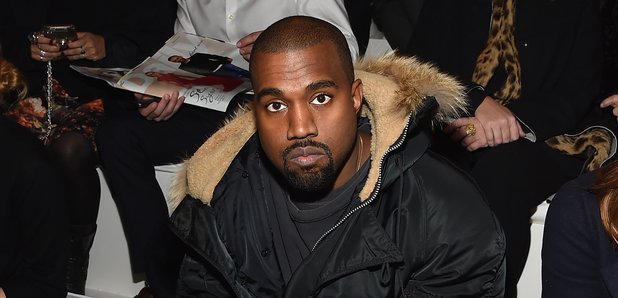 Yeezy has been keeping an extremely low profile since his hospitalisation in November 2016. Here's what we know so far.
In November 2016, Kanye West was admitted to hospital for psychiatric evaluation. He cancelled the remainder of his Saint Pablo Tour, and has kept firmly out of the spotlight since.
In the months that have passed, the rapper has been spotted in public a handful of times while occasionally popping up on various social media accounts after deleting his own.
Fans continue to speculate as how Kanye is doing, so here's a rough timeline of where and when West has been spotted over the last year.
February 2018 - Kylie's Pregnancy Video
At the 7:39 mark, Kanye can be seen playing chase with his eldest daughter, North, at the Kardashian family Thanksgiving celebrations.
January 2018 - Berlin
As most of the music industry gathered at New York City's Madison Square Garden for the 60th Annual Grammy Awards, Kanye snubbed the ceremony in favour of a low-key dinner in Berlin, Germany. The rapper was spotted shopping earlier in the day before heading out to eat with friends.
January 2018 - Calabasas
Kanye was spotted just days after the birth of his third child - a baby girl, later named Chicago - was announced. The rapper was seen smiling broadly as he entered his office in Calabasas before leaving a few hours later.
December 2017 - Kardashian-West Family Photo
Over the Christmas period, Kanye's wife, Kim Kardashian, posted a photo of the couple alongside their children North and Saint (just days before the birth of their daughter, Chicago.)
The photo was taken at the annual Kardashian Christmas Eve party, and was taken just days before Saint was hospitalised for pneumonia.
December 2017 - High School Basketball Game
West was spotted in attendance at a Los Angeles high school championship basketball game towards the end of December. The rapper was sat amongst notable NBA greats Scottie Pippen and Kenyon Martin, who were both watching their sons compete.
November 2017 - First Live Performance Post-Breakdown
Much to the surprise of his audience, Kid Cudi welcomed 'Ye on stage during his show in Chicago for a surprise homecoming performance. Kanye and Cudi performed a high energy rendition of "Father Stretch My Hands, Pt. 1", taken from the former's 2016 album, 'Life Of Pablo'.
August 2017 - Kid Cudi Collaboration Rumours
Fans began speculating a potential forthcoming musical project between 'Ye and Kid Cudi after Takashi Murakami, a Japanese contemporary artist, posted a photo of the trio together.
"Thank you for coming to my studio. It was fire," he wrote, prompting many to believe that Kanye is back on his game.
July 2017 - UCLA Gym
Kanye was spotted getting back into his fitness after he and fellow rapper 2 Chainz worked out with the UCLA Bruins basketball team.
December 2016 - Trump Tower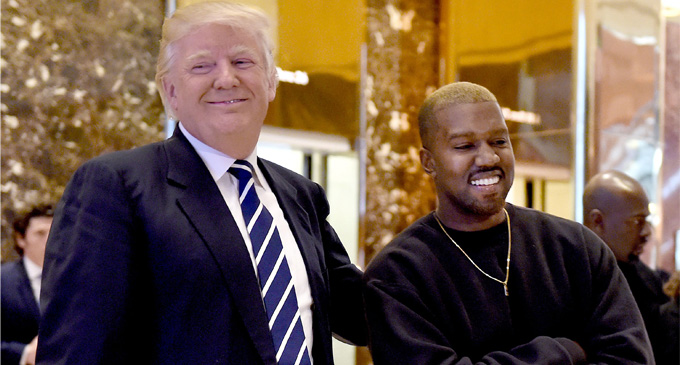 During what was only his second public appearance since being released from hospital, Kanye shocked the world by meeting with President-elect Trump at his famous Trump Tower to discuss "multicultural issues", including violence in his hometown of Chicago.
Trump later revealed that he and West "discussed life", calling the rapper a friend and a "good man."
December 2016 - LA Furniture Exhibition
Kanye debuted his new blonde hair at a Rick Owens Furniture exhibition at the MOCA Pacific Design Center in West Hollywood. This occasion was the first time West had been photographed since his hospitalisation.