Viral Rapper Signs Record Deal After Help From Random Kanye West Soundcloud Algorithm
10 March 2016, 14:55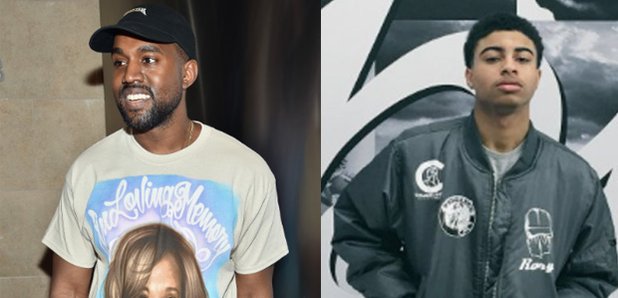 What a story.
An upcoming rapper, who went viral after his song was picked by Soundcloud's 'recommended tracks' function to play after Kanye West's 'Real Friends', has signed a major record deal.
18-year-old Rory Fresco was catapulted to fame after his song 'Lowkey' was randomly chosen by Soundcloud's algorithm to play after Yeezy's 'TLOP' hit in January.
Listen to 'Lowkey' below:

The track has had over 1.7m plays on Soundcloud so far and has even earned him the attention of a major record label.
Fresco has just inked a deal with Sony Music subsidiary Epic Records, where he will join the likes of Future, Travis Scott and Tink.
thank you @Epic_Records, glad to be apart of the family! pic.twitter.com/aZQn2JCi1D

— Hollywood Rory. (@roryfresco) March 9, 2016
"The whole SoundCloud thing helped my record pop off, and they heard some other records," Fresco told Pigeons & Planes.
"I decided to sign because I wanted to get to the next level. My plan was never to be an underground artist. I want to be the biggest in the world."
Soundcloud is reportedly phasing out the 'recommended tracks' function, despite the Fresco's success - and replacing it with a new and improved version called 'Stations'.