Watch The Exact Moment Regular Kanye Turns Into Sad Kanye
12 May 2015, 10:40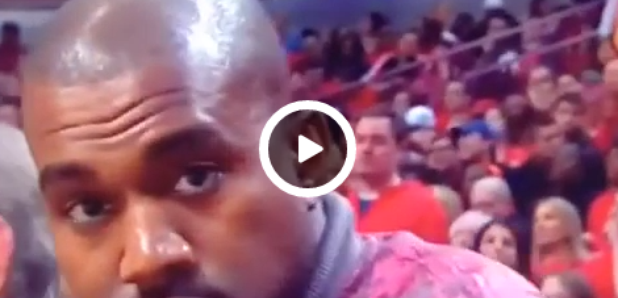 The Vine that shows the creation of 'Sad Kanye' is going viral.
A Vine showing the exact moment that regular Kanye West turns into 'Sad Kanye' is going viral.
The short clip, which was taken while Kanye visited a basketball game to perform earlier this week, sees Kanye smiling away whilst in conversation, but in an instant change his entire facial expression when he realises the camera is on him.
Watch the exactly moment Kanye West become 'Sad Kanye' below:
Everyone remembers the now-famous photo, taken during a lining trip with Kim Kardashian, that gave birth to the term 'Sad Kanye.' Ever since, Yeezy been dubbed as someone that never smiles, but he was smiling ear-to-ear yesterday when he was honoured with an honorary doctorate.