Tyga Hooks Up With Kanye West In The Studio
7 January 2014, 09:56
Yeezy's turned up on the rapper's Instagram page, sparking collaboration rumours.
Tyga's spent the early days of 2014 hooking up with Kanye West in the studio.
The Cash Money rapper posted the caption "Raww x Yeezus" alongside the photo on his Instagram page, before quickly removing it - the reason why is unknown.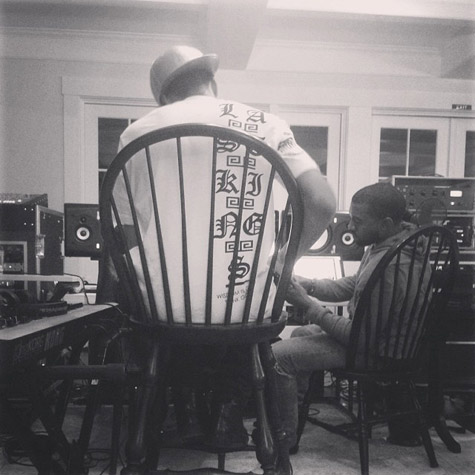 The two rappers have been spotted hanging out regularly in recent months, both of their girlfriends, Kim Kardashian and Blac Chyna, who are also friends, sharing pictures together on Instagram.
The picture follows the news that Tyga is readying his new album 'The Gold Album: 18th Dynasty' - hopefully we can expect to see some Yeezy action then.