Twitter Really Can't Handle This Kanye West Look-A-Like
26 July 2016, 13:36 | Updated: 26 July 2016, 13:51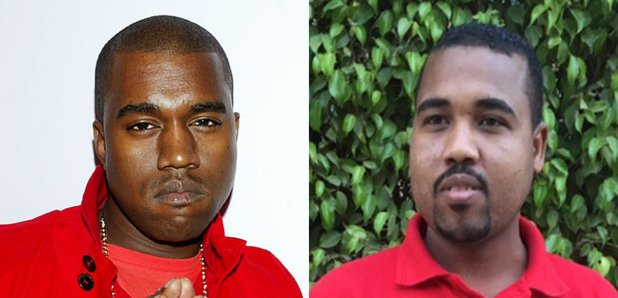 Can the real Yeezy please stand up?
Most people don't deliberately choose to look like their favourite celebrities.
But when the universe aligns and Twitter grabs onto a picture, its difficult to look past the hilarious similarities.
A man, who people claim looks slightly like Kanye West, has become the subject of some amazing Yeezy puns that span his entire catalogue.
Check out some of the best below:
Kanye West's twin, Kanye East pic.twitter.com/RmCpbA2EQF

— Rosíe. (@YungSatin_) July 21, 2016
Most Of The Lights pic.twitter.com/KFEK5FK9ju

— BLACKS RULE (@HeadphoneJones_) July 25, 2016
Mitsubishi Mercy pic.twitter.com/ySSivNfAhV

— BLACKS RULE (@HeadphoneJones_) July 25, 2016
Community college dropout pic.twitter.com/IdGxYGgONU

— Cliff Skighwalker (@Skighwalker) July 25, 2016
Jog this town pic.twitter.com/kronJe7Vey

— Pas (@TheeSouthside) July 25, 2016
Cheezus, Father Stretch My Pants, Can't Sell Me Nothin, The New Work Release Program, 30 seconds pic.twitter.com/oQmTScBUr9

— Myles Brown (@mdotbrown) July 25, 2016
Does he really look like Kanye West?