Kanye West "Definitely Trying" To Have Third Child With Kim Kardashian
18 August 2017, 14:19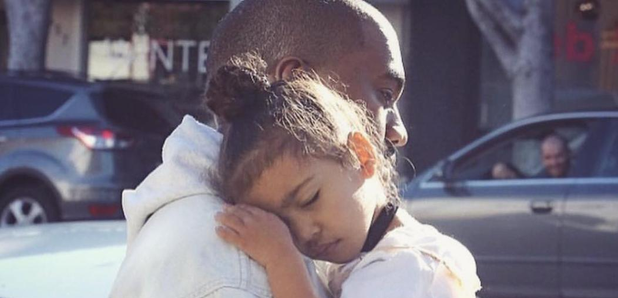 The reality star attempted to squash any rumours.
Kim Kardashian has revealed that she is "definitely trying" to have third child with Kanye West.
Following up on rumours that their surrogate is currently three months pregnant, the reality star has confirmed that she is planning to have another child, but stopped short of revealing details.
"I hope so," she told The Hollywood Reporter when asked about having another child.
"There have been a lot of things said and Kanye and I have not confirmed anything. We're definitely trying. We are hoping so."
The couple already have two children, Saint and North – who turned four in June.
Kim was speaking in the latest edition of Hollywood Reporter, exploring the "Kardashian Decade", which infamously started with Kim and Ray Jay's sextape.
During the lengthy exclusive, Kim also reveals how 'Keeping Up With The Kardashians' affects her relationship with Kanye West.
"Kanye was like, 'I'm not a part of the show. That's not what I do. I have my own career and life.' He'll really surprise you though," she said.
"He'll be like, 'I'm not filming' and then randomly show up. But I will get [the footage] and show him."
She also revealed that Yeezy is very specific about how he is represented in the show.
"He knew I would love to have my engagement on camera so he filmed it," she said.
"He said, 'The look might be a little different because I need these type of cameras,' and got music clearance. But I won't really ever talk about something that's going on with Kanye. I'll talk about how I feel. He knows that I'm really protective of him."
Meanwhile Adam Stotsky, president of E!, says the network would consider a Kanye-based reality series.
"Kanye has been gracious enough to be on the show quite a bit," he said.
"If he had a story that he wanted to tell through the lens of E!, we would be very open to hearing it, that's for sure."