People Think Taylor Swift's New Song Sounds Like Kanye West's 'Yeezus'
5 September 2017, 11:10 | Updated: 5 September 2017, 12:13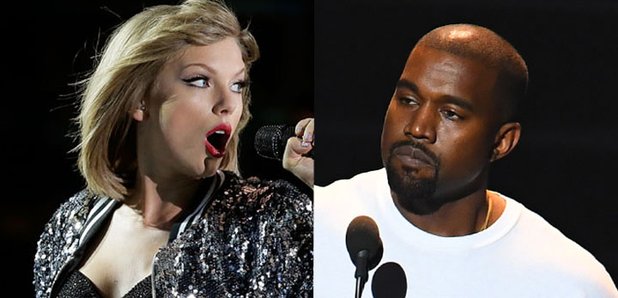 Fans are hailing the track a 'rip off' of Ye's 2013 sound.
Taylor Swift dropped her new song '...Ready For It?' this weekend and some people think she's been borrowing sounds from Kanye West.
The follow-up to her supposed diss-track 'Look what You Made Me Do', Swift's new track sees the country-turned-pop singer take on an electronic, trap-influenced sound.
Taylor's new musical direction came as a surprise to many listeners, who began comparing second single from her controversial forthcoming album 'Reputation' to West's 2013 album 'Yeezus'.
The comparisons are likely prompted by the less-than-subtle Yeezy-aimed digs made by Swift in her comeback single.
Listen below:
Fans of both artists believe there is a direct link between T's new sound and the trap-style beats utilised by West in his sixth studio album.
This sounds like Taylor swift listened to Yeezus and said "I can do that" but made it trash pic.twitter.com/5nLI3SzwpA

— KTT (@KanyeToThe) 3 September 2017
Doesn't Taylor Swift's new song just sound like a bad Yeezus rip off at the beginning?

— thee anthony fantano (@theneedledrop) 4 September 2017
that new taylor swift joint sounds like kidz bop yeezus im calling the police

— FIONA (@BigHPrivateEye) 4 September 2017
Which one of you assholes gave Taylor Swift the Yeezus drum kit? #ReadyForIt

— Kate Ranso (@KateRanso) 3 September 2017
Taylor Swift: *slags off Kanye West*
Also Taylor Swift: *uses a basic trap beat that sounds like knock-off Yeezus*

— Liam Menzies (@blnkclyr) 3 September 2017
Swift is yet to respond to the claims.
Meanwhile, Kanye was recently spotted wearing a T-Shirt emblazoned with a slogan that appeared to be in response to Taylor's recent jabs.
It was previously reported that the rapper and his wife Kim Kardashian are unbothered by the recent drama concerning Taylor's new music.