Kanye West Recreates Taylor Swift Moment By Interrupting Friend's Wedding Speech
25 April 2016, 16:36 | Updated: 26 April 2016, 14:39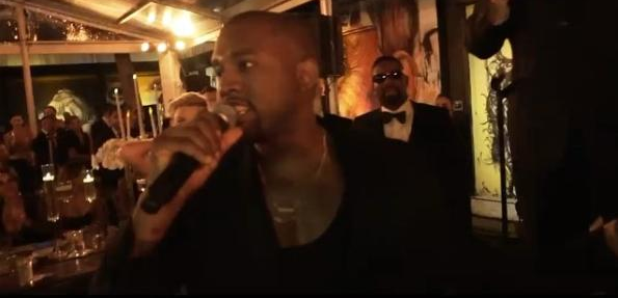 "I'mma let you finish, but ..."
Kanye West poked fun at himself by recreating his infamous MTV VMAs moment with Taylor Swift at a friend's wedding.
During a speech at the wedding of his friend Dave Grutman in Miami, Yeezy grabbed the microphone to give his own input.
"I'mma let you finish, but Dave and Isabela had one of the best weddings of all time!"
Watch below:

Kanye West infamously interrupted Taylor Swift's acceptance speech in 2009 and recently revealed that the incident sent him into a dark place.
He also recently made reference to the incident in his 'TLOP' single 'Famous' featuring Rihanna.