Kanye West Explodes In Heated Argument On US Radio
27 November 2013, 11:47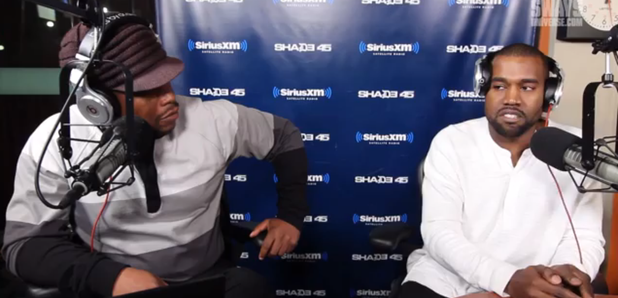 Here's what happens when you question Yeezy on his fashion line.
When Kanye West dropped into US radio station Shade 45 to catch up with Sway on his show 'Sway In The Morning' things got heated this week.
Although the two have had a turbulent relationship in the past, they are actually friends. But when Sway questioned the man who said he would be the "Tupac of product" on his fashion line, asking why he couldn't "empower himself," things didn't go so smooth.
"You ain't got the answers!" Kanye repeatedly shouted back as Sway told him to "chill out" and "calm down."
"You trying to give me advice about something… You ain't spent 13 million dollars of your own money trying to empower yourself!" Yeezy shouted.
And the argument went from there.
Listen to the full Sway and Kanye interview below: (Warning: it contains language that some people may find offensive.)