People Are Convinced Kanye West Is In A "Sunken Place" Following Latest Instagram Picture
15 February 2018, 10:23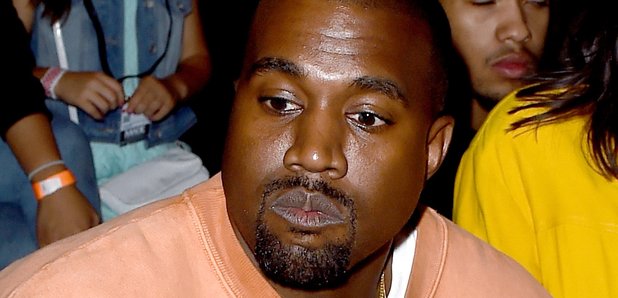 Kanye West is officially back on social media.
Some fans are convinced that Kanye West is in a "sunken place" following his latest picture with wife Kim Kardashian.
The rapper, who has stayed away from the media spotlight since his public breakdown in 2016, attended Ellen DeGeneres' 60th birthday party last weekend alongside a list of celebrities including The Weeknd, John Legend, Bruno Mars, Oprah Winfrey, Pink and more.
However Kanye West's photo with Kim Kardashian sparked lots of discussion on social media.
The married couple stood side-by-side in front of a simple white background.
But fans couldn't help but comment on Kanye West's blank expression, with many referring to it as "the sunken place" – a phrase made popular by Oscar-nominated movie 'Get Out'.
Kanye I'm coming to rescue you pic.twitter.com/OsuWERTXtA

— Fly ' (@2xfly) 11 February 2018
This looks like a scene of Get out

— BIG FACTOR(3) (@IMME_3_) 12 February 2018
Kanye you alright homie? pic.twitter.com/NcMD5zRefp

— KBM.DREAM (@Kyle_Bernard) 11 February 2018
Can someone please save Kanye

— Larry kurosaki (@Larry_Skywalker) 11 February 2018
While other fans have attempted to defend him:
This 'joke' is corny. If you are a fan of Kanye you know Kim brought someone who went thru a lot of pain true joy and if you can't respect that you're wack.

— Kim Kardejan (@Kanyeberly) 11 February 2018
Im saying. Mfs stay acting like they need to save him. Kim already did that. Their love is real regardless of who thinks it isn't.

— K. (@moonlight_kay) 11 February 2018
MFka's are mad and hat'en they can't do what Kanye and Kim do keep doing what you and that's keep living

— Alvernon (@Alvernon9) 12 February 2018
Meanwhile, Kanye West has also made a long-awaited return to social media following a lengthy absence.
The rapper, who recently welcomed baby girl Chicago West, reactivated his Instagram account and went on a 9-hour posting spree, uploading pictures of famous couples.
It was also announced that Kanye West has settled his long-running dispute with insurance company Lloyds Of London, over his cancelled Life Of Pablo tour.