Kanye West & Kim Kardashian Reportedly Splash £1.2 Million On Security For Surrogate
13 September 2017, 12:07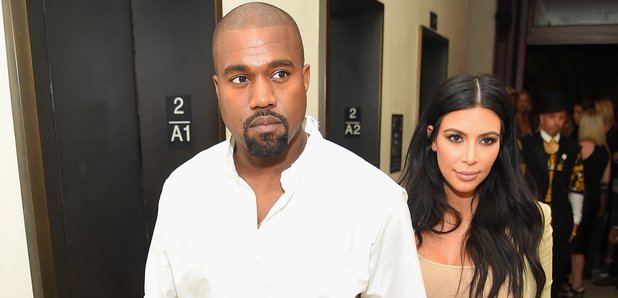 KimYe are pulling out all the stops.
Kanye West and Kim Kardashian have reportedly spent £1.2 million on security for their secret surrogate mother.
Despite Kim attempting to squash rumours last week, the superstar couple have also set up the anonymous surrogate in an LA suburb with 24/7 security.
"Kim and Kanye have rented a place about an hour outside LA in a very nondescript suburb in a middle-class neighbourhood for their surrogate," an inside source told The Sun.
"I mean, this is the last place you would think to find the surrogate for one of the richest families in Hollywood. It's a nice house, actually, split level, and Kanye has cameras put in everywhere in the house and outside too for safety and security - these are state of the art.
"But of course, it's worth it - they want the best for her and their unborn baby."
According to the report, there are six guards working on rotation to protect the mystery woman, who also has access for four cars and her own driver.
Kanye West and Kim Kardashian are already parents to their daughter North and son Saint.
It was confirmed last week that the couple are expecting a baby daughter in January 2018.
The reality star decided against another pregnancy after she was warned by doctors that is could cost the 36-year-old her life, due to a placenta condition.