This Vine Captures Kanye West's Reaction The Moment He Catches Himself Smiling
12 June 2015, 17:08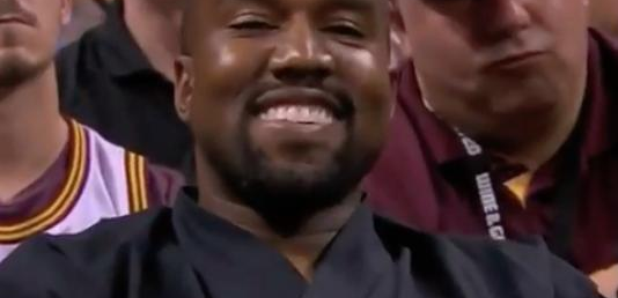 It didn't last long.
Kanye caught himself smiling at the NBA finals last night but quickly composed himself when he noticed the cameras.
Yeezus is notorious for keeping stoney-faced in public. Asked about why he never smiles, Ye told High Snobiety: "People, you know, the paparazzi, always come up to me: 'Why you not smiling?' And I think, not smiling makes me smile. When you see paintings in an old castle, people are not smiling because it just wouldn't look as cool."
It's not the first time his mask has slipped.
Kanye must have a lot to be happy about, in a new interview that aired yesterday he chatted about the news he's going to be a dad again and revealed how his new album 'SWISH' is coming along.