LISTEN: Kanye West Gets Musical Birthday Tribute From His Favourite Cartoon 'Rick And Morty'
9 June 2018, 16:14 | Updated: 9 June 2018, 16:17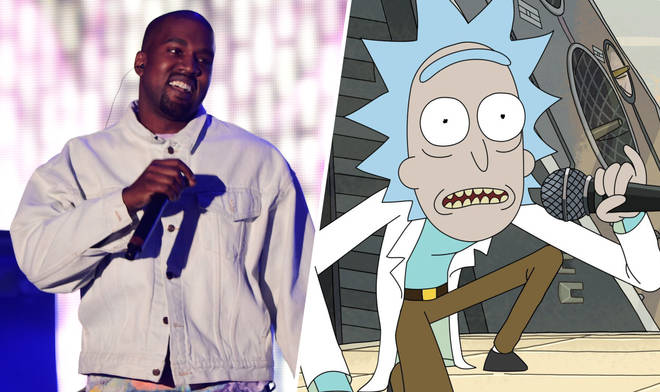 The rapper turned 41 on Friday and was gifted with the musical surprise.
Kanye West celebrated his 41st birthday on Friday, June 8. Along with the well wishes from friends and family, Kanye got the shout out of a lifetime in the form of his favourite cartoon, Rick and Morty.
Kanye's wife, Kim Kardashian West, shared the tongue-in-cheek birthday song featuring Rick and Morty voice actor Justin Roiland from the hit Adult Swim cartoon.
Earlier this year, Kanye revealed that Rick and Morty was his favourite show and that he'd seen every episode "at least 5 times".
Rick and Morty weren't content to sing the "happy birthday" song, though. The "pair" recorded a slightly NSFW song about sneaking into Kanye's bedroom and making clones of him.
You can hear the full Rick and Morty 'Kanye's B-day song' recording below.
Meanwhile, Kanye had an extremely busy birthday week. Coming off the release of his solo 7-track album, 'Ye', the rapper celebrated the release of his and Kid Cudi's joint album 'Kids See Ghosts'.