Kanye West Responds To 'Bound 2' Video Criticism In Revealing New Interview
20 January 2014, 11:47 | Updated: 20 January 2014, 12:27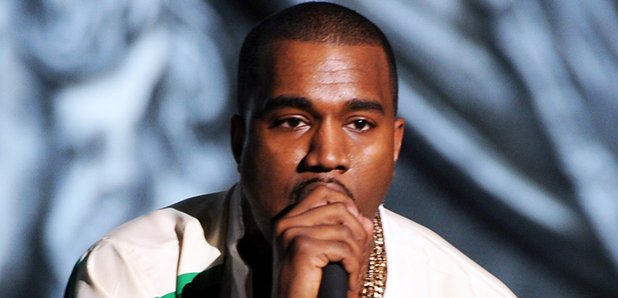 Yeezy reveals why he chose to break barriers and 'rattle cages' for the making of 'Yeezus'.
After an explosive 2013 with the release of his platinum certified sixth studio album 'Yeezus,' impacting music worldwide, Kanye West has taken a step back to discuss his creative process and the album's reception.
In the revealing interview, Kanye told Steve McQueen – best known for directing current box office hit '12 Years A Slave' – how he gets started on an album.
"I just close my eyes and act like I'm a 3-year-old" Yeezy said in the discussion for Interview Magazine. "I try to get as close to a childlike level as possible because we were all artist back then. So you just close your eyes and think back to when you were as young as you can remember and had the least barriers to your creativity".
Kanye revealed that after his fifth studio album 'My Beautiful Dark Twisted Fantasy' made such a huge impact, he faced a difficult task to be able to top it. So what 'Ye did instead was 'rattled a cage,' claiming he decided to 'make some people nervous'.
"[Yeezus] was the beginning of me as a new kind of artist. Stepping forward with what I know about architecture, about classicism, about society, about texture, about synesthesia—the ability to see sound."
And with the 'new artist' came a new type of video. But Kanye West and Kim Kardashian riding a motorcycle through the mountains in the music video for 'Bound 2' had mixed reviews.
When asked how he felt about the criticism surrounding the video, Kanye said how he saw it:
"I think people are afraid of dreams, and that video is one of the closest things to the way that dreams look and feel, or the way joy looks and feels, with the colors. You know, I think there are rules to fashion, with the all-black everything, and rules to art, with white galleries. There are rules to how a lot of things are: the concrete jungle, stone pavement, brick walls. There are even rules to what a Brooklyn apartment looks like. But this video completely didn't respect any of those rules whatsoever. [laughs] It's a dream, and I think the controversy comes from the fact that I don't think most people are comfortable with their own dreams, so it's hard for them to be comfortable with other people's dreams".
Although no confirmation of new music from Yeezy any time soon, the rapper was recently spotted in the studio with Tyga in a picture that was posted to Instagram and then swiftly deleted.