Here's Every Single Reference To Kanye West In Taylor Swift's New Song
25 August 2017, 10:45 | Updated: 25 August 2017, 10:50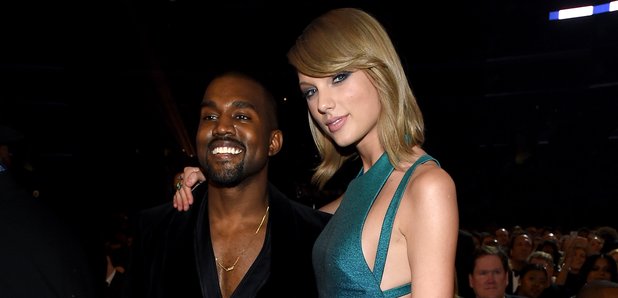 Sounds like T-Swiz is holding nothing back on 'Look What You Made Me Do'...
Taylor Swift has finally unleashed her comeback single 'Look What You Made Me Do' and, unsurprisingly, it's full of not-so-subtle nods to her ongoing feud with Kanye West.
After the country-turned-pop singer teased her new release on social media earlier this week, fans soon began anticipating a vengeful response to Kim Kardashian's attempt to expose her on Snapchat.
Now that it's finally here, it's time to sit back and evaluate the song lyric-by-lyric, hint-by-hint, to see if Swifty is really coming for Kimye after all.
SPOILER ALERT: she is.
"I don't like your little games / Don't like your tilted stage"
During his Saint Pablo Tour, Kanye famously performed on a floating stage which hung suspended over the audience.
At times, the stage physically moved around the arena and tilted at an angle so that only certain members of the audience could see him.
In addition, Taylor's decision to seemingly call him out in the first line of the song mirrors the move made by Kanye in his song 'Famous'.
The track that ignited his feud with Taylor opens with the line "For all my Southside n****s that know me best / I feel like me and Taylor might still have sex / Why? I made that bitch famous."
"I don't like your perfect crime /
How you laugh when you lie"
Yeezy famously cracked a smile during his VMA speech in 2016 after being presented with the Video Vanguard Award by Swift herself.
The rapper confessed that he loved Taylor, before bolding claiming that he "called her" prior to adding her into his notorious 2016 track.
"You ask me for a place to sleep /
Locked me out and threw a feast"
Let's face it, the Kardashian-Jenner clan are known to host the odd extravagant dinner party or two. Could this be a stab at Yeezy's other half?
Potentially. Taylor's already made a pretty obvious nod to the slew of snake emojis Kim used against her last year following their high-profile feud via her cryptic digital snake videos.
"I'll be the actress, starring in your bad dreams"
In the past, Kanye has utilised references to dreams, nightmares and fantasy in the concepts of his albums and song lyrics.
The Chicago rapper has a song named 'See You In My Nightmares' which is featured on his 2008 album, '808s & Heartbreak'.
His fifth studio album is entitled 'My Beautiful Dark Twisted Fantasy', which additionally features tracks including 'Monster', 'Devil In A Red Dress' and 'Hell Of A Life'.
"I'm sorry, the old Taylor can't come to the phone right now / Why? Oh! 'Cause she's dead!"
At the end of the song, Taylor can be heard speaking on what sounds like a recorded telephone call.
This could likely be in reference to the infamous 'leaked' conversation between Kim, Kanye and T during the recording process of 'Famous', where Taylor appears to give Kanye permission to use the notorious opening line.
There's a sinister nature to these final two lines - Taylor's making it pretty clear that she's not one to be messed with.