Kanye West Receives Artwork Of North And Donda Together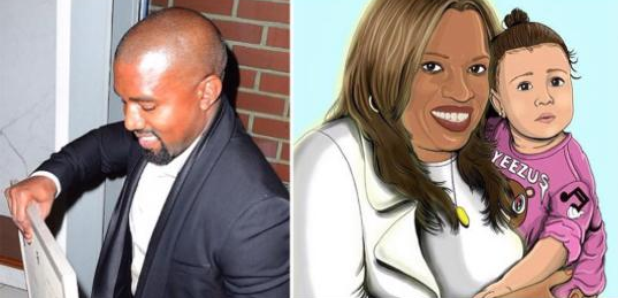 The picture envisions the relationship Kanye sings about on 'Only One'.
Kanye West accepted an amazing piece of artwork from a fan depicting his daughter North with his mother Donda.
The rapper was making his way back to his apartment in New York when he picked up the new piece of art.
The picture perfectly envisions the relationship Kanye West sings about in his song 'Only One'.

According to the artist's Instagram post, Kanye dubbed the work "dope."
Perspectiv, the artist behind the work, is a notable creator of celebrity art and has worked on pieces for Chris Brown and Rihanna in the past.
West was recently in New York City with Kim Kardashian attending the wedding of friend and music executive Steve Stoute.