WATCH: Kanye West Reveals Real Reason Why Himself & Jay-Z Were Taken Off Drake's 'Pop Style'
21 October 2016, 09:01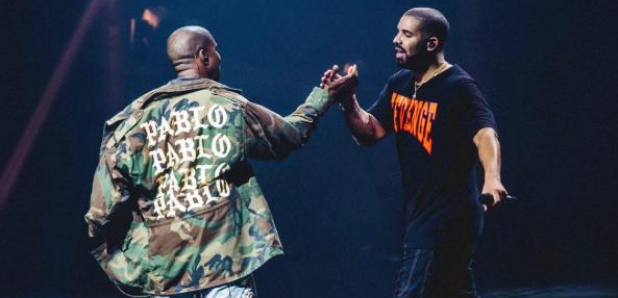 Drizzy's beef with Meek Mill had consequences...
Kanye West has revealed the real reason why himself and Jay Z were mysteriously removed from Drake's song 'Pop Style'.
The pair originally featured on the 'Views' track as Hip Hop duo The Throne, however they were strangely absent from the album version.
Drake has never offered a genuine explanation for their absence however Kanye West has now revealed the truth.
"Jay thought about it but out of respect for Meek Mill he didn't want to be on the track," said Kanye.
Watch below:
Kanye West explaining his verse on Drake's "Pop Style" was limited over Apple/Tidal conflict #SaintPabloTour #Seattle pic.twitter.com/bLYz9CB4rq

— McKenna Moe (@MoeMunyMoeProbs) October 20, 2016
Kanye then explained that he tried to squash the beef between Drake and Meek Mill, before beef between TIDAL and Apple forced him to remove himself from the track too.
Interestingly, when Drake was asked about the situation back in April, he explained that he was initially just trying to get Kanye West on 'Pop Style' – before being surprised by Jay Z's short contribution.
Was 'Pop Style' better with Kanye and Jay Z?