New 'Rap Test' Scores Your Knowledge On All Things Kanye West, Jay Z And Drake
13 June 2014, 09:50 | Updated: 13 June 2014, 10:32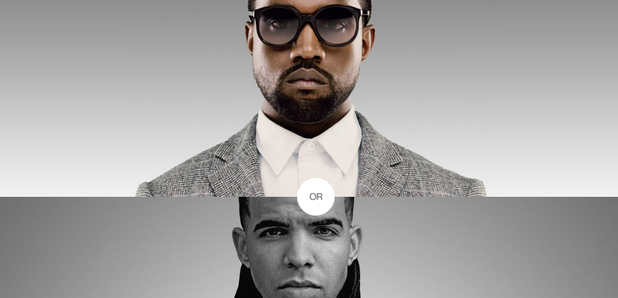 How well will you do?
A new website launched today designed to test fans knowledge on their favourite rap artists.
On the site, you have the options of testing your knowledge on Kanye West, Drake, Jay Z, Kendrick Lamar, Eminem and Meek Mill.
As snippets of the artists songs are played the idea is to identify the track's title in the least amount of time to make your way to the top of the scoreboard. The site, www.theraptest.com was made by 21-year-old Danny Friday.
We'll warn you in advance - it's addictive!