Twitter Urges Kanye West To Run For President In 2020 Following Trump Election
9 November 2016, 09:51 | Updated: 9 November 2016, 09:53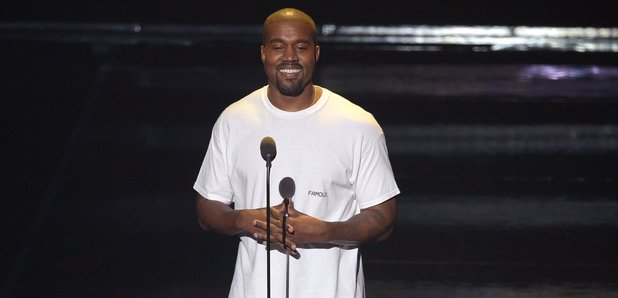 Yeezy for Prez?
Following Donald Trump's surprise election as President of The United States Of America, Twitter now wants Kanye West to take over in 2020.
The 'Famous' rapper has previously stated his intention to run for the top job at the next U.S. election and fans are now urging him to do it.
Check out the best reactions below:
It's on you now @kanyewest #Kanye2020 let the journey begin.

— BIGNOAH (@BIGNOAH256) November 9, 2016
ur on deck bro @kanyewest

— Four Pins (@Four_Pins) November 9, 2016
Kanye West vs. Donald Trump 2020? This gonna be interesting watching in a fallout shelter.

— ruckin da hoeologist (@RUCKlN) November 9, 2016
No doubt In my mind now..Kanye West has a chance in 2020.

— Landon Moss (@_LandonMoss) November 9, 2016
Remember when we laughed when @kanyewest announced he was running for 2020 but now anything is clearly possible #ElectionNight

— Amie Pollitt △⃒⃘ (@amiescool) November 9, 2016
See you in 2020 @kanyewest

— sammy (@pIayboi) November 9, 2016
It's ok guys, Kanye West will save us all in 2020 #ElectionDay

— ㅤ (@dispIayer) November 9, 2016
2020 Election is going to @kanyewest

— evil queen (@urbandoll) November 9, 2016
@kanyewest I have faith in you. Please save America 2020

— ☤SC: aaakxsh (@aakxsh) November 9, 2016
Trump As President Now Gives Kanye West massive chance in 2020 Nothing surprises Me with America Kim Kardashian as 1st Lady

— Darren Buckley (@D_Buckley8) November 9, 2016
Donald Trump beat Hillary Clinton to become the 45th President of the United States last night and will serve a minimum four-year term in charge.
However he will be up for re-election in 2020.
Does Kanye West have a chance?