Pharrell Told Kanye West And Kim Kardashian To Call Their Baby North
7 September 2014, 09:08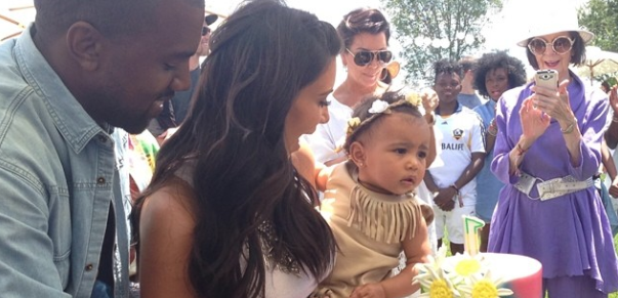 Seriously.
It is one of the most talked about baby names in recent times and now we know the story behind why Kanye West and Kim Kardashian decided to name their first child North.
Basically, because Pharrell said so.
In a new interview with GQ, which recently named Kim the Woman Of The Year, the Keeping Up With The Kardashian star said Pharrell thought it was "the best name".
"It was a rumour in the press and we'd never really considered [the name North] seriously at all," she said.
"But Kanye and I were having lunch … and Pharrell came over to us and said, 'Oh my god, are you guys really going to call your daughter North? That is the best name.'"
Kim went on to reveal that a few weeks later Vogue editor Anna Wintour also said she liked the name.
So there you go.