Watch Kanye West Perform Two New Songs from 'The Life of Pablo' on SNL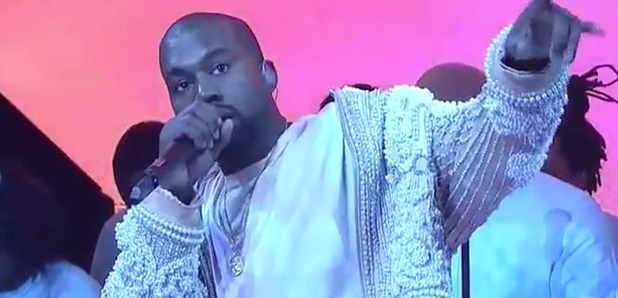 Yeezy was joined by Young Thug, Chance the Rapper and The-Dream for the performances
Kanye West performed two new songs from 'The Life of Pablo' on US sketch show Saturday Night Live.
Yeezy, who appeared in front of a backdrop of pixalated clouds, was joined by Young Thug, El DeBarge, Kelly Price, and The-Dream for the first song, 'High Lights'.
For his second song, 'Ultra Light Beam', West was backed by a gospel choir as well as Kelly Price, The-Dream, Kirk Franklin and Chance The Rapper.
At one point during the performance, West lay face down on the floor before jumping up just as the song comes to an end to announce that his new album has been released.
Watch below:
'The Life of Pablo', West's seventh studio album, was released on Saturday.