Watch Kanye West Perform 'Only One' At The TIME 100 Gala
22 April 2015, 10:14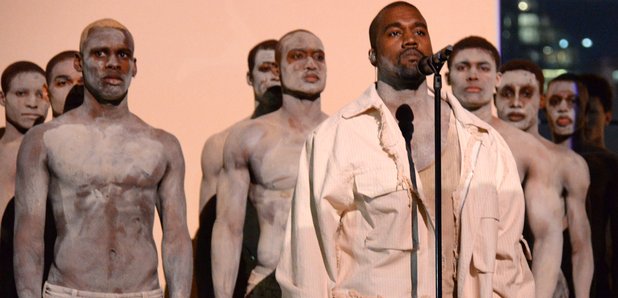 Yeezy put on quite the show.
Kanye West performed to a crowd of the world's most influential people last night at the TIME 100 Gala in New York.
Joined by several half naked men, all dressed in rags and white chalk, Yeezy performed songs 'Only One,' 'All Day' and 'Black Skinhead' to name a few as wife Kim Kardashian looked on from the audience.
Watch Kanye West perform 'Only One' at the TIME 100 gala below:
The performance came after Kimye walked the red carpet at the event, where they were pranked by US comedienne Amy Schumer. Schumer jumped in front of the couple as they posed for photos, pretending to faint at the site of them.
Last week both Kanye West and Kim Kardashian were named by TIME as two of the most influential people in the world, with Kanye covering the special edition of the magazine.