North West Already Has A Dream Job But Kanye West Won't Allow It
15 November 2017, 12:10 | Updated: 15 November 2017, 12:11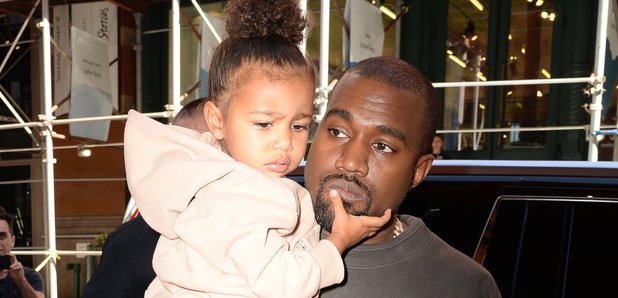 The rapper has said no.
It sounds like North West is looking to follow in her mother's footsteps - but Kanye West isn't happy out it.
Kim Kardashian revealed to WWD that her four-year-old daughter has already started experimenting with makeup, and has even expressed an interest in beauty vlogging.
The reality TV star-turned beauty entrepreneur is currently promoting her new fragrance line, while North's aunt Kylie Jenner continues to expand her own growing cosmetics empire.
"The other day, it was so funny. My daughter watches so many YouTube tutorials and videos," Kim recalled.
"She was unboxing the My Little Pony Colourpop collection and I thought to myself, 'I wish I was recording this' because her reaction was so funny,"
"She did makeup on the My Little Pony that they gave and she said, 'Mom, I want to do a YouTube video.'" she continued.
However, her father Kanye West has said a definite 'no' to North's plans.
Kim revealed that both she and 'Ye agreed that North is too young to join the beauty vlogging community, but they did let her record a mini tutorial that would stay on their phones, to "test it out."
The 37-year-old, who is expecting her third child via a surrogate, discussed how much exposure she gives North online.
"It's always a struggle on how much you want to have exposed or how much access you want them to have to have to social media," she told the publication.
"In the world we live in today, I don't think you ask someone young growing up to not be on social media—that's just cruel. That's like asking [someone] to not communicate."
Meanwhile, Kim recently resurfaced a savage tweet from Kanye in honour of Jimmy Kimmel's birthday celebrations.
The expecting father recently performed on stage for the first time since his hospitalisation last year.