North West Flushed The Original Lyrics For Kanye West's 'TLOP' Down The Toilet
19 April 2016, 09:55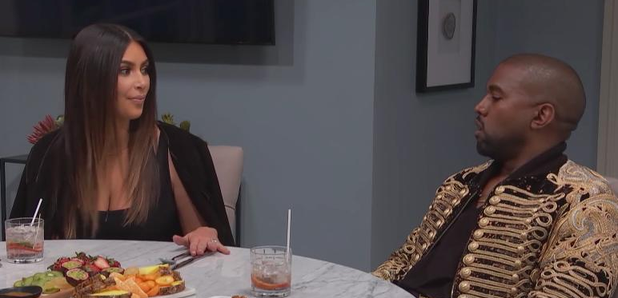 The lyrics are now lost forever.
Kim Kardashian and Kanye West have revealed that their daughter North West actually flushed the original lyrics for his latest album 'The Life Of Pablo' down the toilet.
The pair were special guests on Khloe Kardashian's talk show 'Kocktails With Khloe', when they let the news slip.
"Kanye had every single rap in his iPhone before he really started working on 'Pablo' and then North flushed it down the toilet," revealed Kim.
"No Apple genius was genius enough [to fix it]," added Kanye.
Watch the clip below:
Other guests to join Khloe Kardashian on the episode of 'Kocktails With Khloe' were John Legend and Chrissy Teigen.
Despite the talk show reportedly being cancelled in the US, there are still a number of episodes that have not been aired yet, including the 'Kimye and Legends' episode.
Meanwhile, Kanye West is reportedly being sued by a disgruntled fan, who is unhappy that the rapper lied about 'TLOP' being a TIDAL exclusive, only to later make it available on other streaming services.