Nick Cannon Fires Shots At Kanye West During Freestyle Despite 'Squashing Their Beef'
27 September 2018, 14:55 | Updated: 27 September 2018, 15:00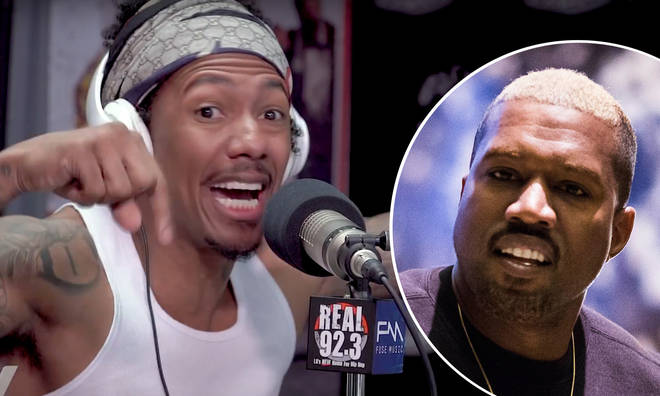 The rapper made a point to defend himself.
Nick Cannon and Kanye West are said to have made amends following their recent beef - but Cannon is letting West knows where he stands.
Tension between the pair was sparked after Cannon appeared to co-sign the rumour that West's wife, Kim Kardashian, had previously slept with Drake, which Kim denied.
West slammed Cannon - who also used to date Kim - over social media, with Cannon responding in an attempt to justify his actions. The pair allegedly squashed their beef.
In his latest radio interview with BigBoyTV, Cannon addressed the recent situation and clarified that things between the old friends are cool. He then launched into a freestyle over 'Ye's song 'Clique'.
"That's my dawg, that's my team/ Kanye make the whole world scream/ But he tried to control what I had to say/ I said no way, Yeezy, not today/ We could talk about Kim K or the KKK/ Either way I'ma get up and say what I gotta say," he rapped.
"No MAGA hats/ Matter fact, you could fit it to the back/ 'Cause I'm never reppin' that set, never reppin' that squad/ Never reppin' what you said, dawg you really not a God."
During his interview, the rapper said that he owed a lot of Kanye's recent outburst to "Yeezy promotion."
"He's a master at manipulating the media, and controlling the media, and controlling his message," he told Big Boy. "So I had to step back and be like, 'Why is he doing this?'"
Kanye is ye to respond to Cannon's latest barbs.