Kanye West Says He's Been Working On New Music From The "Sunken Place"
23 April 2018, 10:55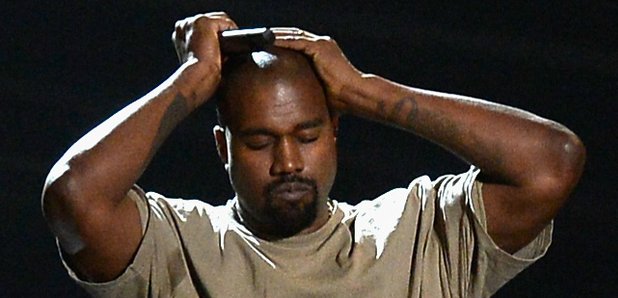 The hitmaker is 'hand producing' five upcoming albums.
Kanye West has revealed more details of the upcoming musical projects he's been working on.
The rapper took to Twitter to continue his ongoing social media streak, confirming that he's playing a key role in the creation of not only his solo album, but five different records.
Last week, West announced that new albums are on the way from himself - a solo and a collaboration with Kid Cudi, - Pusha T, Teyana Taylor, and, the most recently announced, Nas.
The elusive rapper joked that he's been "chopping samples from the sunken place" with a laughing face emoji, referring the ongoing 'Get Out' joke aimed at him online.
I'm hand producing all the albums I tweeted about. Been chopping samples from the sunken place Pusha May 25th My album June 1st me and Cudi June 8th and Teyana June 22nd and oh yeah...

— KANYE WEST (@kanyewest) 22 April 2018
At one point in the Oscar-winning film, the protagonist, Chris, portrayed by Daniel Kaluuya, is brainwashed by his girlfriend's predatory parents and is transported to 'the sunken place'.
Kim Kardashian, Ye's wife of nearly four years, has previously made it clear that she is not a fan of the comparison.
"Another dumb f***ing Kanye 'Get Out' reference," she said during an interview with Elle, "People are so f***ing dumb and stupid."
However, it appears Kanye is taking the joke in his stride. The rapper's first solo album since 2016's 'The Life Of Pablo' will drop on 8th June.
Nas is expected to release his new project this year, six years after unleashing his eleventh studio album 'Life Is Good'.