Kanye West Confirms New Album, Plays New Song 'Wolves' Featuring Sia At Yeezy Launch
13 February 2015, 07:27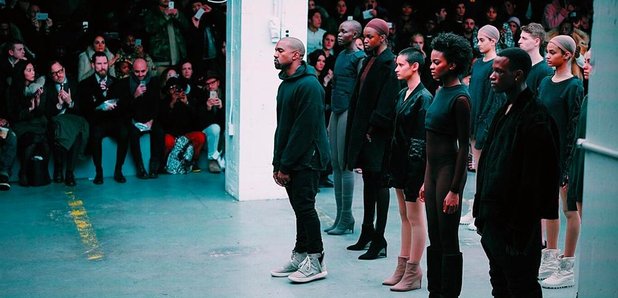 The new single, the first of West's new album, also features Vic Mensa.
The launch of the new Adidas Yeezys was already a big deal, but that wasn't enough for Kanye West. The rapper also unveiled his new song 'Wolves' featuring Sia and Vic Mensa at the launch.
The song, which features an auto-tuned Kanye, is the first to be premiered from the rapper's new album, according to screens at the event that said 'Wolves' was "track #1".
You can listen to the full version above, while guests including DJ Semtex captured moments from the song below:
WOLVES. #YEEZYBOOST pic.twitter.com/PcJBjIACBr

— BELIEVE IN YOURSELF! (@agalea) February 12, 2015
Kanye West has yet to announce when his new album - the hotly-anticipated follow-up to 'Yeezus' - will be released, but the new song 'Wolves' follows the release of recent song 'Only One'.
The rapper is also currently executive producing Rihanna's new album, which features a collaboration between 'Ye, Rihanna and former Beatles star Sir Paul McCartney.