Kanye West Reveals June Release Date For New Adidas Yeezys
8 April 2014, 10:04 | Updated: 8 April 2014, 10:13
Listen to Kanye's full speech at the Adidas Global Brand Conference.
It seems like just yesterday the Red Yeezys came (and quickly sold out), but now Kanye West has revealed that a new collection for Adidas will drop this June.
Yesterday (7th April) Yeezy took to the stage at Adidas' Global Brand conference in Germany to make the announcement, but before doing so he made an inspiring speech about design, life, and of course, art.
The rapper was on good form as he joked about his past comments on being the next Walt Disney and Steve Jobs, commenting that he "feels himself" being able to make these designs.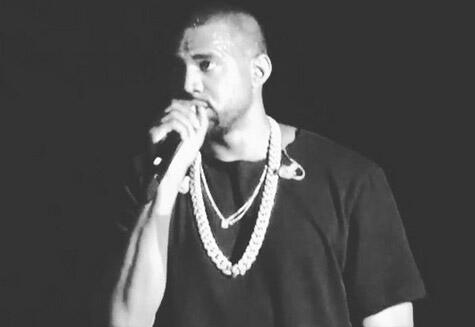 "It looks weird when you see someone who's so famous for one thing attempting to create something in a different space" 'Ye said, adding "We're creating an entirely new idea of the way to wear and use apparel. This was the company that was experienced and brave enough to give me the opportunity to create."
Kanye has gone on record in the past saying that the collection will drop in September, so it is possible that the June date he's now mentioned is a press reveal. Either way, he's referring to the collection as the "new Yeezys."
'Ye also took the opportunity to mention his pride at accomplishing the other dreams in his life.
"I've been waiting my entire life for the ability to create on multiple platforms. I always dreamed of having a record deal and being able to to make music, being able to rap, and that dream was accomplished," he said to a cheering crowd. "Always wanted to have a family, have children, get married, that dream is about to be accomplished."