Kanye West Just Named Tekashi 6ix9ine As One Of His Favourite Young Rappers
31 August 2018, 12:31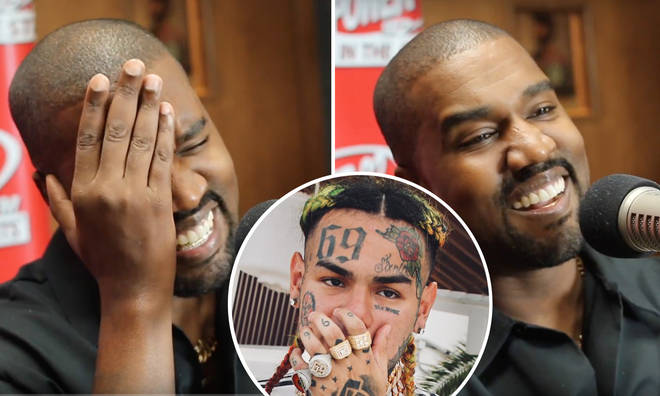 See the rest of Kanye's list here.
Kanye West has divulged his list of favourite young rappers - and the controversial Tekashi 6ix9ine made the cut.
Following his recent radio interview at Chicago's 107.5 this week, the 'All Mine' rapper continued his hometown tour as he stopped by Power 92.
During the show, West reeled off a list of rappers he respects and whose music he listens to. After dropping expected names like Travis Scott, Quavo and Drake, he moved into the younger generation.
"I love Valee. I love... damn, I'm trying to think. I love Pump. I love 6ix9ine. I love, love, love XXX." And when show host DJ Pharris pulled him up on his mention of 6ix9ine, Kanye had an answer.
"I love him. The energy. Don't talk to me about controversy, it's all the same. Does this makes him the worst person or something? Worse than one of our cousins that's locked up?" he said.
"That's our family. We all family. I think there's a lot of things that are not always smart, but I just love." Watch the clip below.
Back in 2015, Brooklyn native 6ix9ine pled guilty to Use of a Child in a Sexual Performance back in 2015 and remains on probation for the case, and faced various separate legal issues.
Elsewhere during the interview, Kanye mentioned this rumoured beef with Drake once again. The OVO hitmaker responded to Kanye's last comment earlier in the week.