Kim Kardashian Shares Video Of Kanye West Reciting A MLK Poem In 1990
21 January 2015, 10:01 | Updated: 21 January 2015, 10:29
Kanye West: Making speeches since 1990.
We all know Kanye West isn't one to hold back when someone puts a mic in his hand, but who knew that Kanye was making motivational speeches since he was just a small boy in school?
As the world celebrates Martin Luther King Jr Day this week, Kim Kardashian has tweeted an old video of a 13-year-old 'Ye that sees him recite a poem dedicated to the civil rights activist.
I wish I posted this yesterday! How cute is my baby!!!!!!! #MLK https://t.co/sf7sOwhuC8

— Kim Kardashian West (@KimKardashian) January 20, 2015
"My name is Kanye West," the boy is clearly heard saying as he takes the spotlight and confidently continues with his speech.
"How cute is my baby!!!!!" Kim Kardashian posted alongside the video.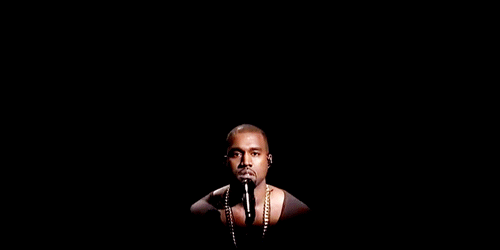 A few months back an old video of a 16-year-old Kanye West surfaced online that saw him take part in a rap battle years before he got his big break.