You Won't Believe What Kanye West Did For Kim Kardashian's Birthday
22 October 2015, 10:29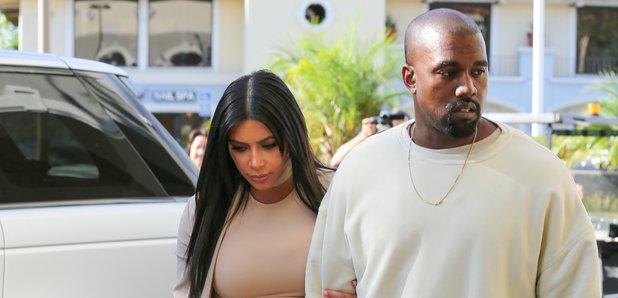 Yeezy went all out for his wife.
Yesterday Kim Kardashian celebrated turning 35-year-old in serious style.
Never one to be modest, Kanye West went all out for his wife by renting out a luxury cinema and inviting all her family and friends along to watch the new Steve Jobs film.
But that's not all - Kanye also asked guests to dress up like Kim and provided everyone with "fake baby bumps" on arrival.
"Not sure if that was to make me feel less huge or just a fun cool theme," Kim said. "But I loved it and had the best time ever, feeling so very comfortable eating churros with a bunch of pregnant women! Just what I needed, the perfect chill yummy food birthday!!!!"
Kim also shared an image of the three-tier cake Kanye had made for her, accompanied by a sign that read "Happy Pregnant Birthday Kim". It was placed in front of a wall of white flowers, similar to the one they were photographed in front of on their wedding day.