Kim Kardashian Reveals Her Surrogate Didn't Know She Was Carrying Her & Kanye's Baby
20 November 2017, 15:39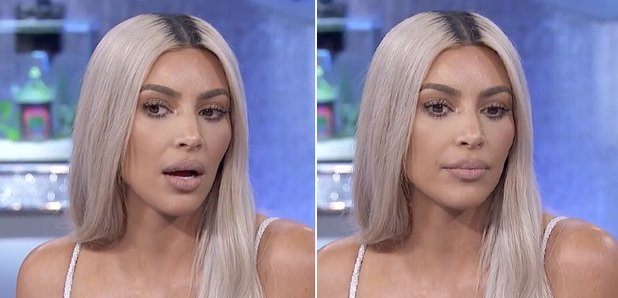 "What if they weren't a fan of me or my husband?"
Kim Kardashian has revealed that the surrogate carrying her third child was unaware that the baby belonged to her and Kanye West.
During an interview with The Real, the social media siren confessed that she and 'Ye could have initially chosen to remain completely anonymous to the woman.
However, the 37-year-old mother-of-two felt she had to tell her surrogate who she was in case she wasn't a fan of the famous couple.
"She didn't know at the beginning," Kim said of the woman, whose identity remains unknown, "You can do it totally anonymously."
"You could go that route, and I just felt like I wanted, whoever's carrying my baby... like, what if they weren't a fan of me or my husband? And what if they didn't want to be carrying our baby?"
She continued: "I wanted to give them that choice and be proud and on the same page and I wanted a relationship with her."
Kim revealed that, upon discovering who the potential parents could be, the surrogate was "really excited", despite not being a die-hard fan of her show.
The woman was also aware of Kim's previous struggles during her last two pregnancies with North, 4, and Saint, 2.
"She was someone that had watched the show, not like a super fan or anything that it would have been uncomfortable, but she had seen my struggle and seen how open I was about it."
"So she was really proud to do it, really excited."
The revelation comes after Kim opened up on why she didn't invite her surrogate to her recent baby shower.
Meanwhile, the beauty entrepreneur recently pocketed a staggering $10 million from her new fragrance line in one day.