Kanye West & Kim Kardashian Are Finally Dropping Their Kids Clothing Line
5 May 2017, 11:48 | Updated: 5 May 2017, 11:50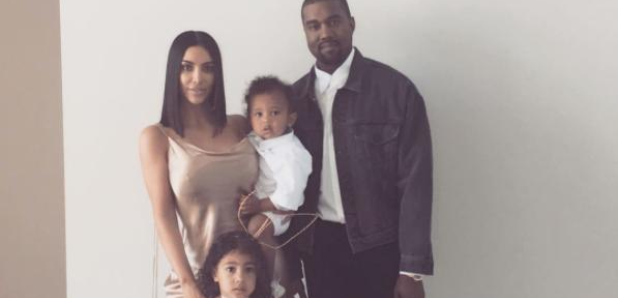 The superstar couple teased the range earlier in the year.
Kanye West and Kim Kardashian are launching their long-awaited kids clothing line.
Debuting on TheKidsSupply.com later today (Friday 5th May), the collection sees the fashion-conscious couple try their hand at designing children's apparel.
Kim expressed her excitement in a series of tweets, informing fans that her and 'Ye have "made almost all" of their own kids clothes in the past:
Our kids line https://t.co/BlGB6KQnnV drops tomorrow at 12 noon PST.

— Kim Kardashian West (@KimKardashian) May 4, 2017
For the past few years Kanye and I have made almost all of our kids clothes and we have collaborated on a new kids line !

— Kim Kardashian West (@KimKardashian) May 4, 2017
TheKidsSupply has been what we've been working on for a long time. I'm so excited about this!

— Kim Kardashian West (@KimKardashian) May 4, 2017
All of my friends would ask where we get our kids clothes so now they will be available! Tomorrow's drop is so sick! Just a hint...Calabasas

— Kim Kardashian West (@KimKardashian) May 4, 2017
Earlier in the year, the rapper and the social media siren provided fans with a sneak preview of the range.
Kim took to Snapchat to unveil a yellow sequin dress and shearling coat, modelled by their three-year-old daughter North.
It is unclear whether these will feature in the upcoming collection.
Kim did tease however, a potential jacket which may be included.
An orange reversible bomber jacket, emblazoned with the word 'Calabasas' and an outline of the affluent gated community's area appeared on Kardashian-West's Snapchat this week.
Taking into account the hint in her recent tweets and the couple's love for the famous city, it's likely this jacket will feature on the site.
Meanwhile, both Kim and Kanye are yet to respond to the rumours regarding 'Ye's absence at this year's Met Gala.
Reports suggested Kanye refused to attend with his wife after being angered by her recent holiday pictures.