People Are Already Suggesting Names For Kim & Kanye's Baby Girl And It's Pure Gold
17 January 2018, 10:27 | Updated: 17 January 2018, 10:30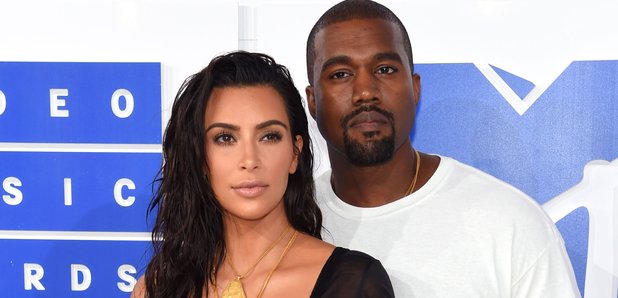 The couple welcomed their third child this week.
Kim Kardashian and Kanye West announced the birth of their third child, a baby girl, via a surrogate yesterday.
The reality TV star revealed that their new bundle of joy was a healthy baby at 7 lbs 6 oz, and was born at 12.47am on Monday.
While the name of the younger sister of North and Saint remains unknown, people are already suggesting potential options for the couple to keep in mind.
'Wild West' is a recurring name that is proving popular on Twitter.
I hope Kim Kardashian and Kanye West name their new baby daughter "Wild Wild" for the culture.

— NUFF (@nuffsaidNY) 16 January 2018
If Kim Kardashian doesn't name her baby Wild West what's the point

— ً (@dnajensoo) 16 January 2018
for kim and kanye to NOT name their new child wild wild west would be so disrespectful to will smith

— kaela (@cemeterylane) 17 January 2018
Others are keen for Kimye return to the concept of directions, or a name to commemorate the day the baby was born.
Can't wait for Kim and Kanye to name their new born baby girl South East America...or sth

— Anthony Mbugua (@Tony_BonMbugua) 17 January 2018
What if Kim and Kanye name their baby Tuesday Winter West since it's Tuesday and it's winter time pic.twitter.com/gXslGdCuqD

— D.T. (@Darlene26811165) 16 January 2018
I'm genuinely interested to see what Kim and Kanye name their new baby girl #south ?

— Samantha (@sammybennefeld) 16 January 2018
Maybe something a bit more familiar?
Please let Kim and Kanye name their new baby something totally normal. These are my kids: North, Saint, and Janet. Delightful juxtaposition.

— Annabeth (@TheAspenGrove53) 16 January 2018
Kim and Kanye new baby's name is gonna be something weird like Margaret

— jonathan (@itsjonnyj) 16 January 2018
I hope Kim and Kanye name their third baby something normal just to F with everyone. Like "Denise". (Because if Kylie really was the surrogate, she gave birth to... da niece ) #KUWTK

— Ruchika (@ruchikabillo) 17 January 2018
Some were a little more out there.
Kim and Kanye should choose a name for their new baby that reflects their hopes and dreams for the child's future. Maybe something like 'Publicity'.

— paul bassett davies (@thewritertype) 16 January 2018
I saw Waitrose trending and thought that was the name of Kim Kardashian and Kanye West's new baby girl.

— Jen (@Aristi_Chthonia) 16 January 2018
The best thing I saw on the internet today was an article saying 'Kim and Kanye welcome new born baby girl via surrogate' and someone writing 'what sort of a name is via surrogate'

— Rachel Mercer (@rachel_mercer) 17 January 2018
THEY GUNNA NAME HER WAVE RUNNER 3000!!!! AND CALL HER WAVEZ

— 3MUCHSAUCE_THA_DON (@SolDaGod1) 16 January 2018
kanye and kim should name their baby girl Swish for obvious reasons.

— jackson langford (@jacksonlangford) 16 January 2018
Watch this space!
Meanwhile, a rumour is swirling that Kylie Jenner was actually the surrogate for Kim and Kanye, theoretically revealing the truth behind her long-rumoured pregnancy.
The makeup mogul recently returned to social media following an extended break from the limelight after posting a Snapchat of her new cosmetic products.