Kim & Kanye Just Dropped Two Major Hints On Their Baby's Name
18 January 2018, 10:20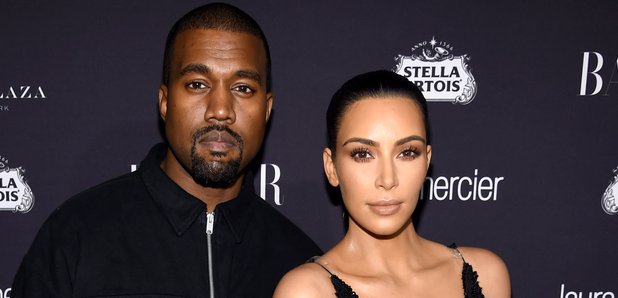 The couple welcomed their third child this week.
People have been speculating the name of Kim Kardashian and Kanye West's third child since rumours of her pregnancy first surfaced.
Following the birth of their newborn baby girl, eagle-eyed fans have taken to social media to hunt for hints on her potential name.
After the reality TV star posted an cryptic image of a Louis Vuitton monogram on Instagram yesterday, fans are guessing that the couple have chosen a name inspired by the fashion house.
"Louis West" suggested one user, while another proposed "Elvie?"
Other popular guesses included "Elle V West," "LV West" and "Love West".
Meanwhile, an alternative suggestion appeared to resonate with Kanye after he was approached by paparazzi just days after his daughters birth.
When the smiling rapper arrived at his office in Calabasas on Wednesday, TMZ asked whether he had decided on a name, to which Kanye responded that they were still brainstorming.
One photographer suggested 'Donda' in honour of his late mother, before Kanye replied with "That's fire."
Kim previously stated that she has specific requirements set out when planning her baby's name.
"It's so hard," she confessed during an appearance on Ellen last year, "I do like different names, but short, easy to spell, one syllable. That's kind of my vibe."
In related news, people are convinced that Kylie Jenner was the surrogate for the Kimye's baby amid her ongoing pregnancy rumours.