Kim Kardashian Criticised For "Pretending To Look Poor" Following Paris Robbery
11 January 2017, 13:42 | Updated: 11 January 2017, 13:49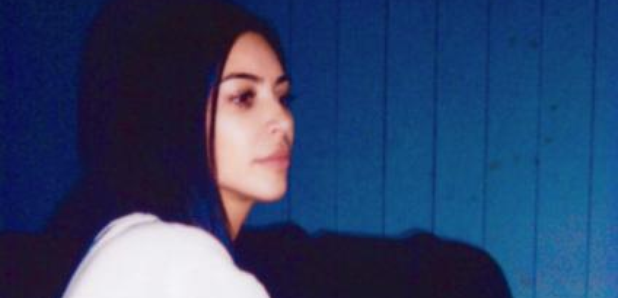 Twitter is having none of it.
Kim Kardashian is being criticised by fans on social media for "pretending to look poor".
The reality star, who recently returned from a self-imposed social media ban, has been posting candid pictures with Kanye West and their two children, North and Saint.
January 10, 2017
my boys ❤ pic.twitter.com/KLx2V2kN1L

— Kim Kardashian West (@KimKardashian) January 10, 2017
he always has my back pic.twitter.com/CRYbvvt7cz

— Kim Kardashian West (@KimKardashian) January 11, 2017
However, Twitter users were quick to point out that the backdrop behind Kimye looked uncharacteristically stripped back.
It wasn't long before the rest of her social media following caught on; with one user accusing the star of "appropriating poor culture."
Check out the best responses below:
@KimKardashian "Lets looks poor for aesthetics"

— KLOP GENIGGLE (@manbearhuman) January 10, 2017
What's with Kim Kardashian with these pictures trying to look poor after being robbed

— Jack Cooney (@jackcooncambo) January 11, 2017
kim kardashian and kanye west acting poor was something not even kylie jenner could predict 2017 would bring

— JAMES (@jamesgcritchley) January 11, 2017
Speaking of Kim Kardashian. Why is she pretending to be poor?

— Farah Andrews (@FarahAndrews) January 11, 2017
why is Kim kardashian acting like she poor? She needa quit tryna fool

— CravingJabar (@CravingJabar) January 11, 2017
@KimKardashian stop appropriating poor culture you dont know nothing about this life

— quavoncé (@evakoobee) January 11, 2017
Stop thinking looking poor is fashionable for photos @KimKardashian it's a lifestyle that's a struggle for most. pic.twitter.com/WLHld5D46R

— CORҰ (@coryjmes_) January 10, 2017
Kim was widely criticised for flaunting her extravagant lifestyle on social media, in the wake of her Paris robbery last year.

Recent reports suggest that the infamous Paris jewellery heist may have been an inside job.
French police revealed that Kim's chauffeur is among the 17 people who have been arrested in connection with robbery.