Kanye West Storms Off Stage At Pan Am Games Closing Ceremony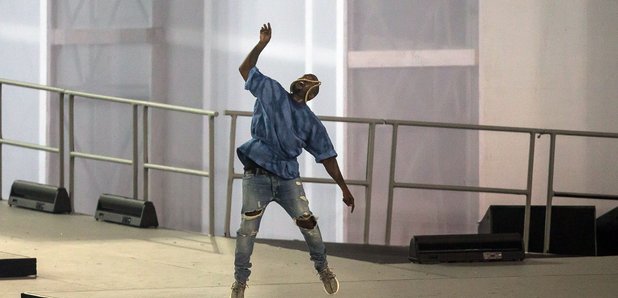 Kanye West stormed off stage at the Pan Am Games Closing Ceremony
Kanye's gigs are usually eventful. Remember when he jumped into a lake in April and was mobbed by fans?
On this occasion, the rapper's set lasted just 13 minutes before he threw his microphone into the air and left the stage at the Pan Am Games Closing Ceremony in Toronto.
His booking had already caused some controversy in the city as he isn't Canadian, and fans were left confused when he tossed his mic into the air and stormed off stage.
The rapper's mic appears to have cut out mid-performance, causing him to get frustrated.
Prior to the incident he seemed to be having a great time, jumping around and encouraging fans to clap - even asking for the stadium lights to be turned on.
He burst onto the stage beginning his set with Stronger, before "technical error" forced the rapper to end his set early.
UPDATE: Official word from #TO2015 on Kanye's mic issues: "Technical error." #CBCPanAm #closingceremony

— CBC Olympics (@CBCOlympics) July 27, 2015
Well at least he was able to continue his on-off bromance with Drake later in the evening.
Drake and Kanye tonight at Lost and Found in Toronto. pic.twitter.com/PlAAq8bxAk

— Word On Road (@WordOnRd) July 27, 2015